In today's article, we'll focus on delivering simple ASO tips on Title & Description tips that Mobile Indie Developers can easily use when designing their apps' store presence.
Your app's Title, Subtitle, and Long & Short Description are the most relevant elements to boost the discoverability of your mobile apps and games. Using optimal keywords will help you stand out from your competitors and increase your organic installs.
In previous articles, we talked about how the ASO Keywords boost discoverability, and we even talked about the importance of ASO in 2021 & top trends. We highly recommend you check those articles to understand how ASO (App Store Optimization) can boost installs and conversion rates.
Learn how to boost your ASO (App Store Optimization) organic reach with the Appodeal articles!
Let's tackle the topic at hand and find out tips & strategies to boost the ASO of your apps' Title, Subtitle, and Description!
Summary:
App Title: The most valuable ASO Keywords
The Title of your app will get displayed in many places around the app stores. Together with the app icon, it's the first thing users will notice and remember. It has great converting power.
Your app title should also contain your most valuable ASO (App Store Optimization) keywords. If you carefully include quality keywords in the app title, you'll increase your chances to rank higher for those particular key terms.
Therefore, you must choose your app title carefully - make sure it's catchy, it sounds good, but it also includes keywords that are highly relevant for your app.
Mobile apps & game developers aim to create a strong branding. It's common to think of stand-alone titles, as we see on Pc or console platforms. But we usually forget to add descriptive keywords next to the Title's game.
When you don't place keywords on your app's Title, your User Acquisition will rely primarily on paid campaigns.
If you're reading this article, you most probably are an Indie developer. You may not have a high budget for paid acquisition. In that case, organic traffic is your strongest ally: consider including descriptive, relevant keywords next to the brand name.
If you're unsure of that last statement, check this mobile publisher SayGames. Their UA efforts are high, but still, check the apps with strong ASO titles and compare them with those without "title keywords."
Here is an excellent example of applying this concept: instead of naming your app "Magic Game" - try to be more specific about what type of game it is by using relevant keywords. You'll end up with the ASO-friendly title "Magic Game: Fun Jigsaw Puzzle."
ASO Tips for App Titles to boost your growth
Memorable: You want your App Title to stick in your users' minds. For that, it should be unique, catchy & consistent with your branding.
Descriptive: use keywords that describe your app's main features or the top benefits that it solves. Describing benefits works best with casual players, while pro users search for specific app features.
Localization: If you plan to launch your app globally and have a unique made-up App title, think of double meanings or misinterpretations. If you speak Spanish, the best example is a children's movie from Ghibli Studio "Laputa: Castle in the Sky" (if you don't, search "Laputa in Spanish" on google).
Add Keywords: As we already mentioned, adding keywords in your Title will help you stand out and position higher in the search ranks.
If it's performing well, stick with it: People say that changing your app's Title regularly will help you get better ranks. That is not necessarily true. It will take a few trials until you get the title right and find the one that converts well while also helping with keyword ranking. It takes time to build your authority on a keyword. However, when you do find that perfect title, stick with it for longer. Otherwise, by changing well-performing keywords, you may harm your app's visibility.
As already mentioned, app titles should contain two parts: your unique app name and the keywords.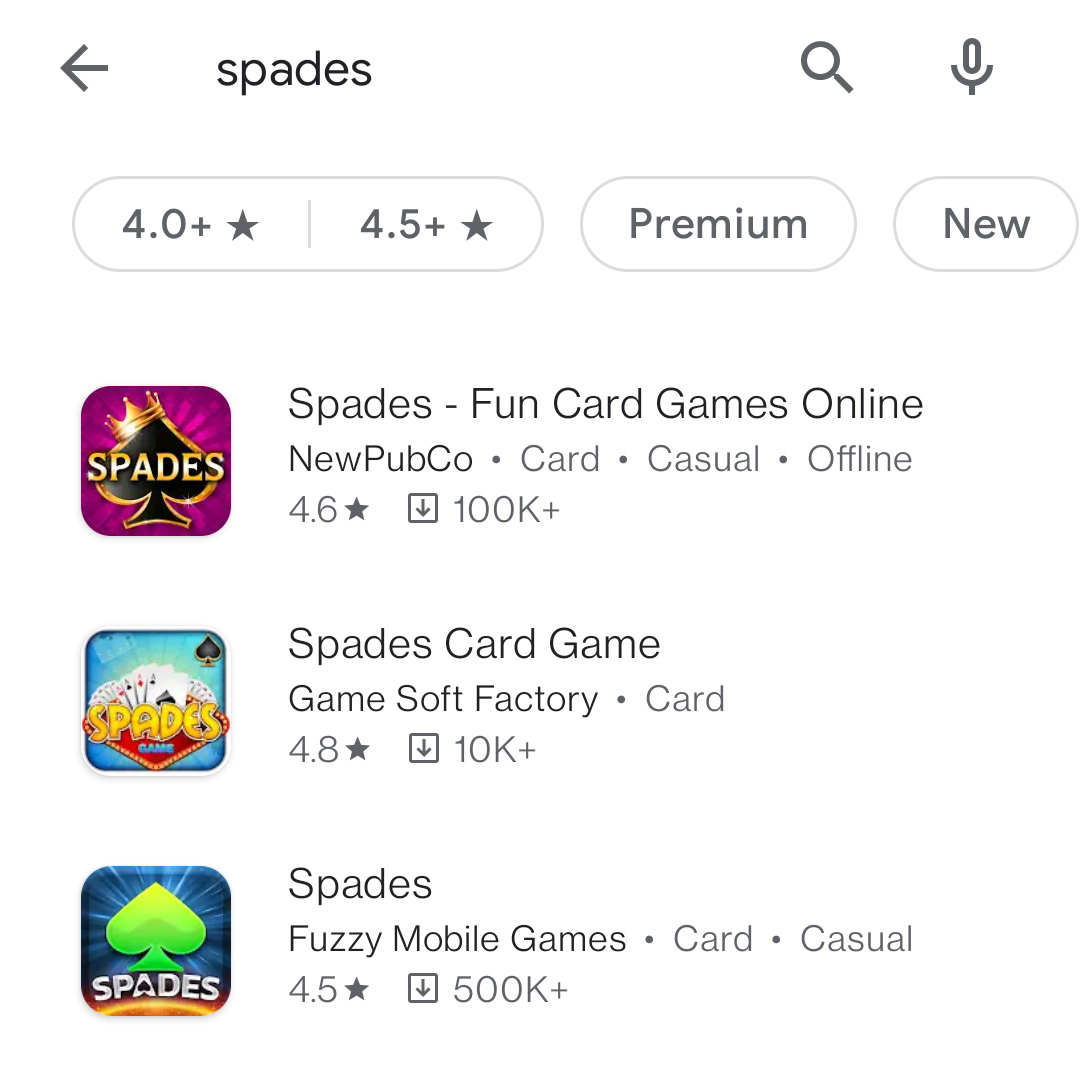 To choose your app's name, you must do it through a creative process. If you want more material on creating catchy titles, we highly recommend brilliant authors, and experts in creative techniques, such as Michael Michalko, Edward de Bono, Rod Judkins, etc. If you do not want to write the title (and descriptions) yourself, you also have the option to reach out to freelance copywriters.
Here you can also check how to find the best keywords for your ASO Title.
App Title: Apple App Store vs. Google Play
The main difference between Apple and Google Play is in the search results. Apple shows your app's subtitle, while Google does not.
That allows you to have a brand name in the Apple App Store and rely on that subtitle to be more descriptive. In Google Play, instead, you will have to make it all fit in the Title.
Apple App Store has a 30-character limitation for the app title. Following the same trend, Google Play has recently announced that they too are reducing the character limitation from 50 to 30.
Place your brand/app name first. Then, your most valuable keywords.
Your app title limitations are pretty restrictive. It is getting harder for indie developers to make both ends meet. However, there is still some margin for you to use both brand and keywords in a catchy title that is so short.
App Title Dont's
Besides the title structure, some other aspects are equally important when creating your app title.
According to both App Store and also Google Play, your title should NOT include:
Reference to ranking - #1, #2, top, and similar such attributes
Reference to performance - "the best", "the coolest", "the most addictive". It makes sense not to use those since you cannot prove your app is all that.
Reference to pricing or status - "sales", "free", "discounted" or "update", "2nd version", "2.0" - these should not appear in your title if you do not want to get rejected by the stores.
You can and should read all about these in each store's specific guidelines regarding metadata and app preview assets.
App Subtitle (Apple) & Short Description (Google)
Apple's "app subtitle" and Google's "short description" are not the same, but the goal is similar. For the sake of this article, let's put them together.
The goal of this section for your ASO Strategy is to tell all the people who land on your App Store Page what they will find in your app or game.

In ASO (App Store Optimization) terms, App Subtitle & Short Description work somewhat similarly to the app title. They cause an impact on your app's rankings and visibility, even though the algorithm does not consider them as important as the Title.
The App Store Optimization challenge here is to use other core keywords for your app in subtitles or short descriptions in such a way as also to keep the style both appealing and informative. If not, your visitors may not install your app.
The only Tip you need to create a good Subtitle / Short Description.
Usually, Indie developers (or people who are product-centered) tend to use subtitles or short descriptions to describe the product in a technical manner. You may be tempted to talk about the graphics, the app size, the main characters, the mechanics, etc.
Don't. Unless that's what makes your game unique.
In other articles, we already said that the mobile companies doing a better ASO (App Store Optimization) in 2021 are client-oriented.
So don't think of what your app has, but how it benefits your user - and express it in a clear but catchy manner.
Examples: Do's & Don'ts in your Subtitles & Short Descriptions
SimCity
Do: "Build & manage your very own city, and watch it come to life."
Instead of: "Build a city strategically to keep the taxes flowing and your city growing."
McDonald's
Do: "Download the McDonald's App to have all the offers in the palm of your hand!"
Instead of: "Menu, Games, Competitions and tasty gifts."
Among Us
Do: "Join your crewmates in a multiplayer game of teamwork and betrayal!"
Instead of: "Strategy game you can play with up to 10 players. Download now!"
The Mindfulness App
Do: "Meditation and Mindfulness for you. Sleep better, relax & become more present."
Instead of: "Install now, create an account and learn to meditate in 3-99 minute sessions."
Candy Crush
Do: "Play top match 3 puzzle games."
Instead of: "Match candies to level up."
ASO Tips for your Apple's App Subtitle
Similar to the Title, Apple's app subtitle has a 30-character limitation.
It will be displayed on your App Store Page and in the keyword search results right under the title of your app.

Do not repeat keywords in this section that you have already used in your Title. According to the later tests, you won't add any more weight to those keywords, and you will be wasting an opportunity to rank other keywords better.
ASO Tips for your Google Play App Short Description
Google Play app short description has a limitation of 80 characters. That gives you a better chance to use the best ASO keywords and convince your visitors to install your app.
Even if the keywords used in the App description impact your ASO (App Store Optimization), keep in mind that they will not have the same weight for the Google Play algorithm as those used in the title. Even so, the short description is considered as an "app preview element" by Google Play. It needs to be both informative and relevant.
Using quality keywords highly relevant for your app in your app short description in an intelligent, nonrepetitive manner can only be to your advantage. As is the case for the App Store, try including keywords complementary to those already used in the Title.

Google draws attention to the fact that the app's short description is an important element of your app presence. It is always displayed on your App Product Page and visible to all visitors.
For this reason, they recommend avoiding too much advertising-like language. Instead, keep it highly informative and focused on the uniqueness of your app.
ASO Long Description: Conversion vs. Keyword-ing
The descriptions will probably be one of the most neglected areas by our App Product Page visitors. Therefore, you should not even care about it, right?
WRONG.
Google Play indexes all the text of your description for their algorithms, and therefore, you should optimize it for the best keyword performance.
On the other side, (so far, the studies say that) Apple does not. When you write your app descriptions for the Apple App Store, you can focus on converting users instead of keyword positioning.
It's also good practice to use highly relevant keywords in your App Store's long description because they count for app relevance - a decisive element in the competition for ad spots in Apple Search Ads if you're considering them.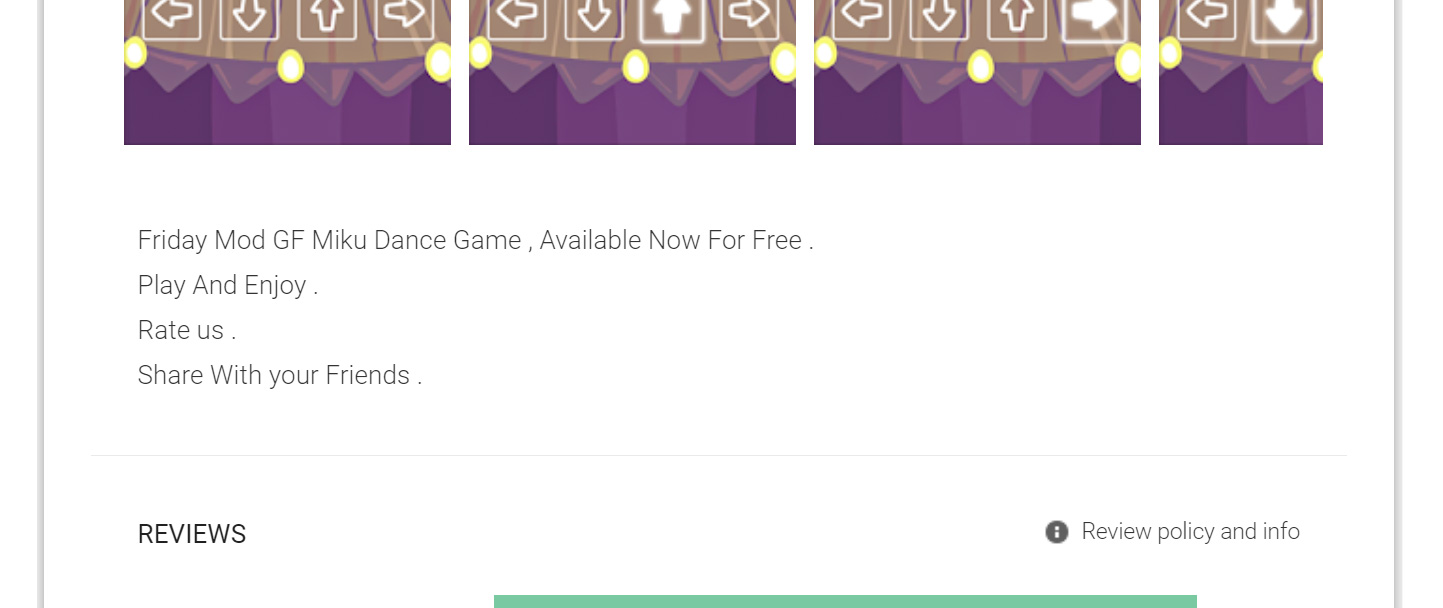 You can write up to 4.000 characters in your long description on Google Play & Apple store pages. However, except for the first lines, the whole text is hidden behind a "read more" button.
Still, the long description allows you to promote your app, state your top features, and use quality, relevant key terms that define your app.
On average, only 1-5% of the users click on the "read more" button to display the full long description.
It is wise to highlight the selling points that will make you stand out from your competitors. You may want to describe all the in-app and in-game features. When doing so, also explain how they will benefit your users.
ASO Tips to write an effective Long Description:
Start with your Top Selling Point: Your App Product Page will only display the first lines of the description. The rest hides behind a button. Grab your visitor's attention as fast as you can so they feel the urge to install your app.
Structure your Content: Split your selling points into paragraphs, create clear subtitles, divide them into bullet points, use emoticons to make a more compelling text. Make it easier for the visitor to navigate your content. Don't make them spend time leveraging if your app or game matches their needs.
Keyword Density: Increase frequency for your most important keywords in the first paragraphs, and in the first half of the description.
Brag & Show off: Have you got scores from prestigious reviewers? Have they said beautiful things you can quote? Have you received awards? Let people know that your app or game is excellent. In Marketing, referrals have the power to create more loyal users. Refrain, however, from using testimonials from your app reviews. It's against stores' policies. And be aware, if you build high expectations and your game doesn't meet them, it can turn against you (primarily through a potentially hurting uninstall rate).
Summary: ASO Tips for Mobile Indie Developers
The keywords you place in your app's title, subtitle, and long & short description will have a substantial impact on the discoverability & conversion of your mobile apps and games.
Your apps' Title should have both your brand and your top ASO keywords, while in your long description, you have more creative freedom and more space for keyword usage. Take your time to find the optimal keywords & A/B test their impact. With perseverance, you will find the perfect balance between the conversion rate vs. discoverability.
For more guidance on creating a list of keywords, we recommend you check our previous article: ASO Keywords boost discoverability. It's plenty of tips and strategies to elaborate a depurated list of keywords that will help you grow your apps and games.
And if you're looking for an extra push for your ASO strategy, register for our Appodeal Accelerator Program. There is no entry cost, and you will receive funds, resources, and dedicated marketing support to help you boost your organic reach. Self-publish your apps & games, and keep 100% of your IP (Intellectual Property) rights!