In previous Appodeal videos, we have seen how to detect ARPU variations or how your UA affects your profitability.
Now that your app is already generating revenue, let's face the next challenge: How to invest your marketing budget in User Acquisition Campaigns?
Or better said: How to NOT lose all your money when you're trying to get more users.
Appodeal's Automatic Reports
At Appodeal, we have simplified the whole process of analyzing your UA campaigns and generating automatic reports.
Our PIVOT and Graphical analysis are the quickest and most efficient ways to identify things such as:
targeting new user segments,
Or making better decisions to optimize your UA campaigns.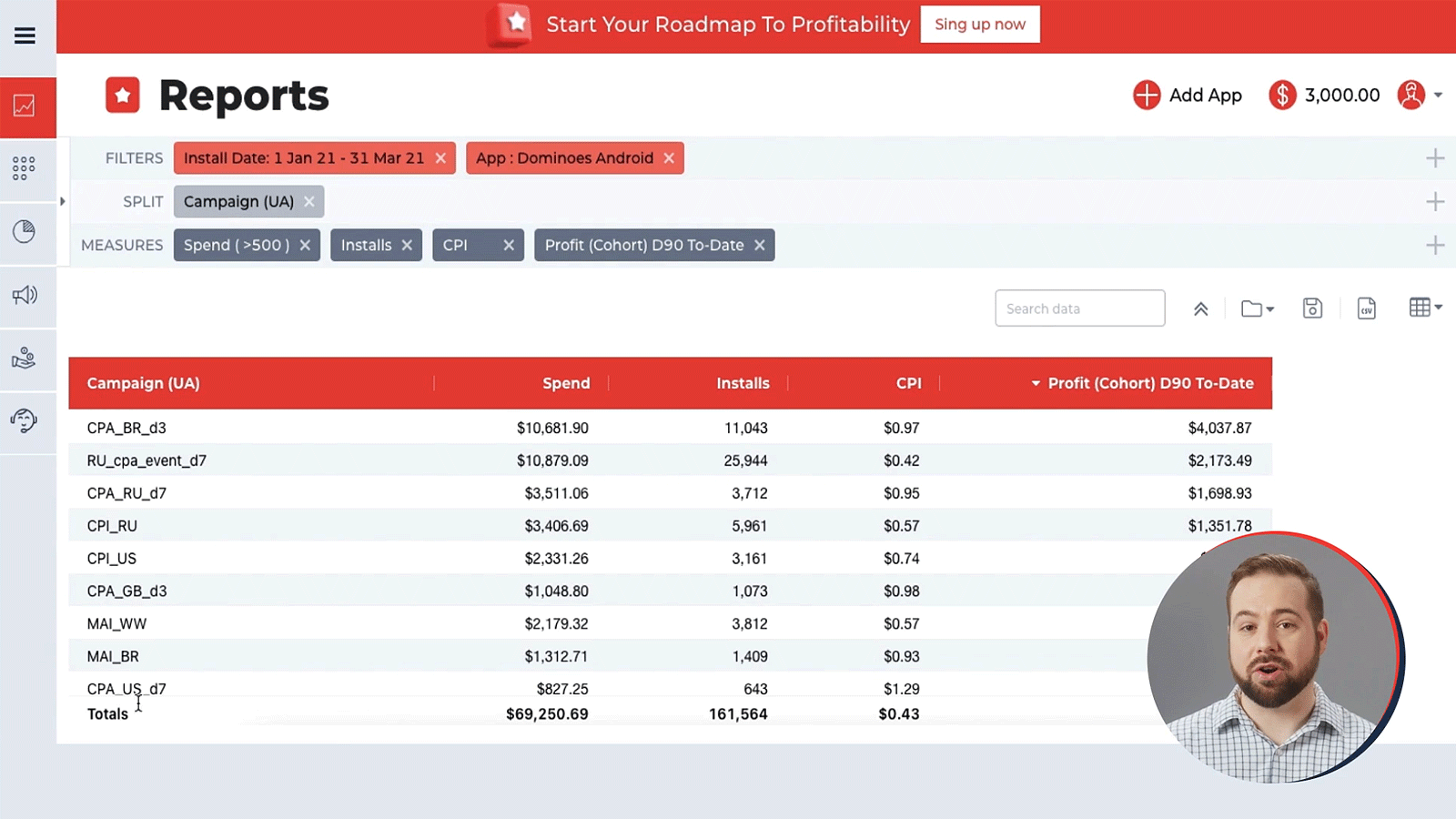 If you take a look at this report, you'll see how you can check the current profit of all your User Acquisition campaigns.
In a matter of seconds, you can recognize the campaigns that are most profitable. Then, you can adjust the budget you want to spend on each of them, and optimize your bids, based on your own data.
And you have all these metrics available, for any of your User Acquisition channels, including organic users.
Splitting campaigns to Increase Performance
You can split your campaign into Ad Groups, or Ad Sets, and check which ones are performing best.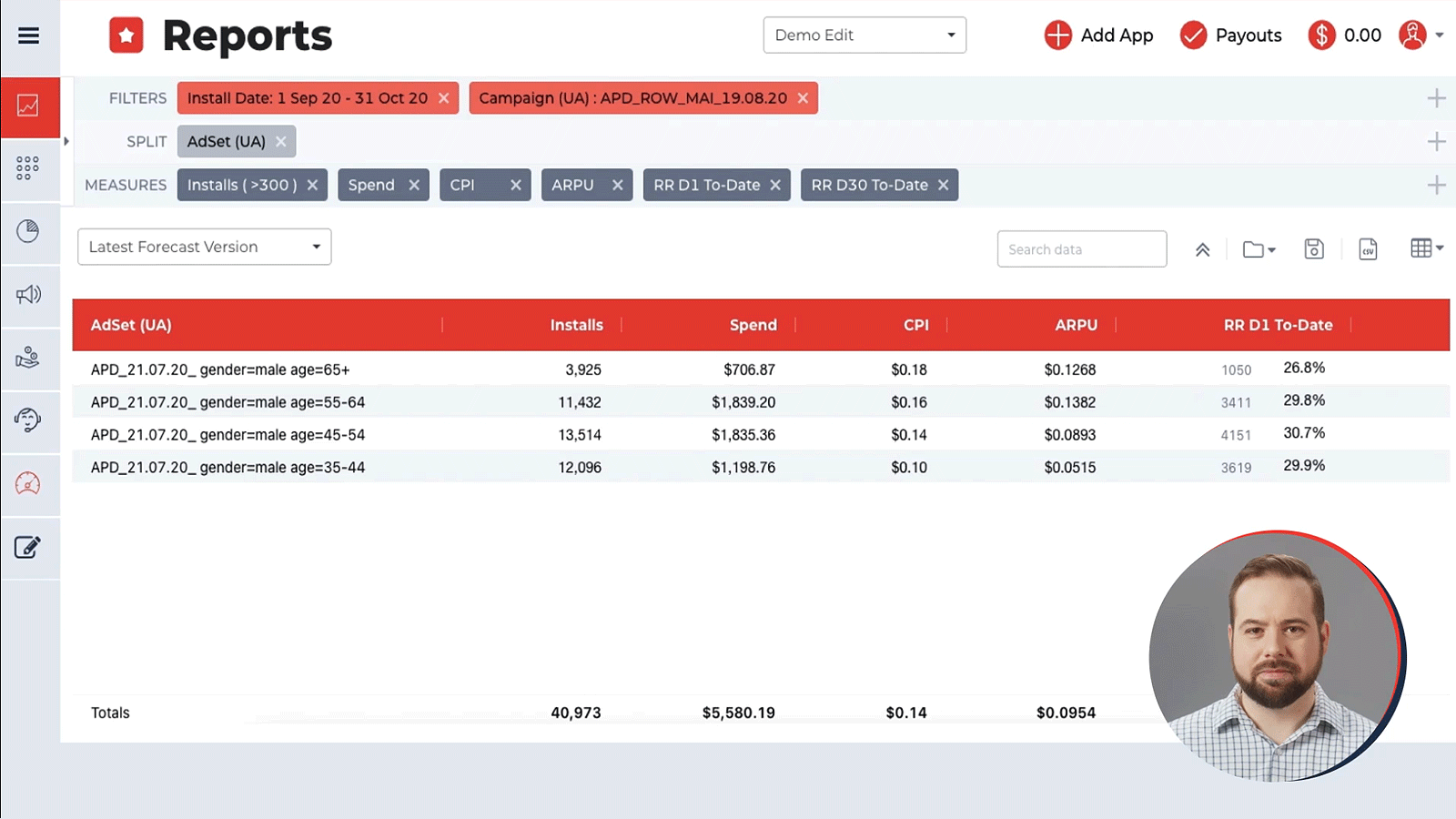 Once you find out the best Ad Groups of your campaign -those that have high "retention rates", "average revenue per user", and low "cost per install"- you can scale them.
This way, you can get more traffic from these ad groups that are more profitable. You can even optimize your in-app events for them, to be sure that they will buy your in-app purchases, or become loyal players.
Segmenting your User Acquisition campaigns per country
With the Appodeal Reports, in a few seconds, and changing only a few metrics, you can find which countries have a positive "return of ad spending".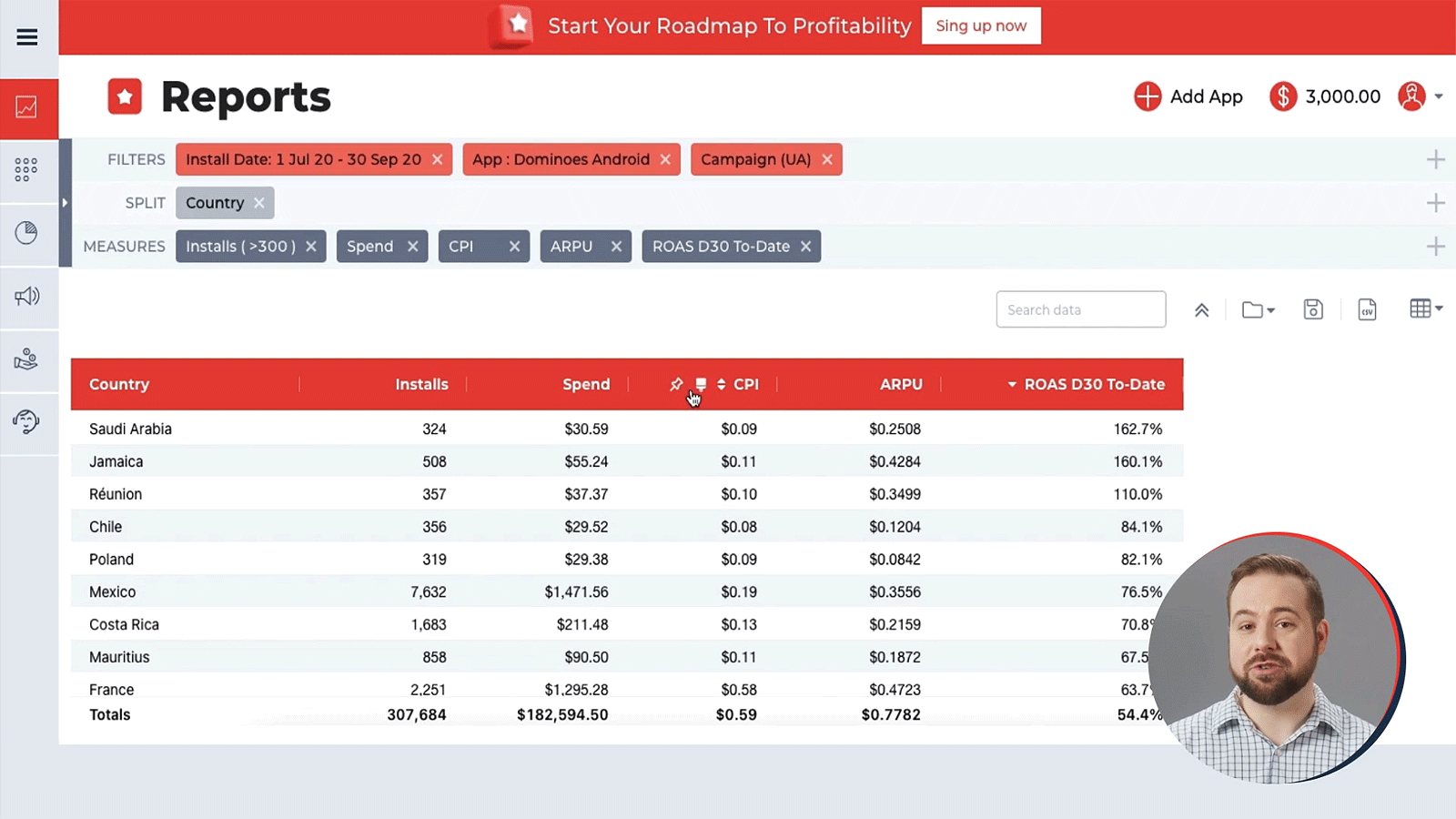 Once you find a cohort big enough, you can localize your assets to that specific country and culture, and create a dedicated campaign that will have even greater results!
And changing a few parameters more, Appodeal will allow you to identify which ad creatives have better "return of ad spending".
You can easily find which creatives bring new users that deliver higher revenues, and increase their ad budget. Or the opposite, decrease the budged of those creatives with a low "average revenue per user".
Controling your Metrics for specific Ad Sources & Networks
In this case, you can check the performance of all the ad networks you are using. By identifying those sources with higher "Cost per install", and low "Return over Ad Spending", you can, again, redistribute your marketing budget.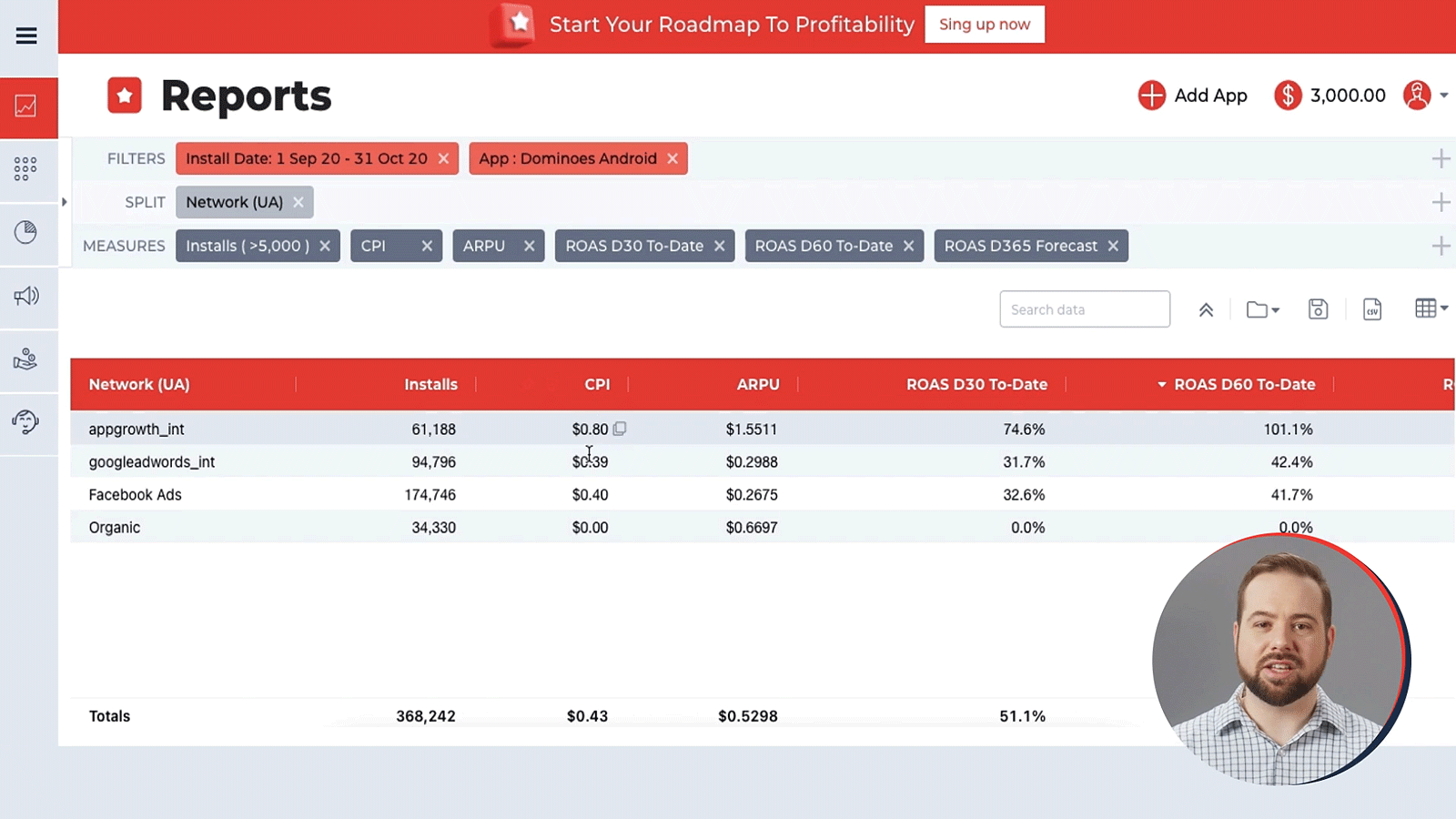 Get powerful insights from your User Acquisition campaigns
Now you have seen how, only by changing a few metrics, you can get powerful insights from your User Acquisition campaigns in no time.
You can find:
Which countries you should target,
Which creatives you should scale,
And the ad networks and users segments you should prioritize...
Or, in better words, where to spend your marketing budget… and stop losing money with things that are not working.
Now it's time to align your Monetization, User Acquisition, and Analytics.
Start creating personalized reports, find new opportunities to grow, and turn your apps into top-earning hits.
It's easy. It's smart. It's Appodeal.