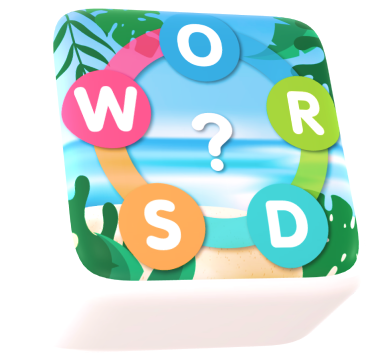 Since the beginning of this year 2021, the income of Word Search Sea tripled, and their number of installs has also increased x2.5 times!
OpenMyGame, the company behind Word Search Sea and other successful games, has achieved that thanks to its partnership with the Appodeal Accelerator Program. The strategy to achieve these outstanding results was a series of A/B tests and optimizations in their monetization: We have boosted their in-app purchases while at the same time, keeping a steady flow of in-app ad impressions. This allowed the game to break out of the plateau and grow in no time.
Among the distinctive features of Word Search Sea is their great localization & multiple language options (in addition to Russian, English, French, German, Spanish, and Portuguese), as well as the ability to play offline. The game was released on Android in May, iOS in June 2017.
The latest peak of installs for Word Search Sea was in the first quarter of 2019. At that time, OpenMyGame started to believe that their game reached a plateau. When they contacted Appodeal and joined the Accelerator Program, their main goal was to push Word Search Sea a little bit more before reassigning their workload to other projects.
The surprise came when the collaboration with Appodeal turned out to be, not just a small push, but a complete take-off.
Monetization
Word Search Sea had a lot of users complaining that their rewarded ads were not loading, and thus, they were not getting any of the rewards. For this reason, the first step taken from Appodeal was to raise the fill rate of their Ad Monetization, primarily for their Russian-speaking players. Testing new waterfalls for rewarded videos helped increase their fill rate by 15%.
Also, the optimal indicators of banner price-floors were carefully studied and determined. The setup of AdMob, the advertising network, was put to test. When we realized that the metrics were not changing or improving at all, we made significant changes to the waterfall and prioritized other ad networks with better performance.
Buying traffic and working with creatives
In this direction, the Accelerator team followed the "golden rule" of iterate until you make it. This means: constant development and testing of concepts, hypotheses, and creatives, and immediate campaign adjustments depending on the results.
The team paid special attention to the choice of advertising sources. It was important to determine the Ad Networks that gave an eROAS above 100% -earning more than you're spending-. As a result, Facebook Ads, Google Ads, and MyTarget became the main sources of user acquisition.
myTarget gave an excellent result in the "native" RU region. After a quick budget redistribution, their Optimized CPM* strategy gave positive results. Our team at the Accelerator Program decided to target men and women in the age range 18-75, without limitation on interests. They also focused their geo-targeting all over the world but excluding the non-performing regions, as well as an emphasis on countries with the highest LTV (Germany, France, UK, Russia). The ad placements were distributed to all myTarget ad formats.
By constantly experimenting with creatives and testing a large number of different creative concepts, the Appodeal managed to reduce the CPI on MyTarget from 0.44 cents to 0.08 cents, as well as increase installs in the RU-region from 4k to 330k, in just two months.
One of the main performing creatives - a man falling into the abyss – highly attracted the attention of the target audience and allowed to drastically reduce the CPI.
* Optimized CPM allows you to show ads to people who are most likely to perform the required targeted action.
"Like any Indie Game studio, our passion has always been to create games with our own vision. We would like to thank Appodeal for their invaluable help in the development of our games - now we have much more experience and more time to implement all the ideas we've been delaying for a long time! Appodeal Accelerator has definitely helped to take our company to the next level."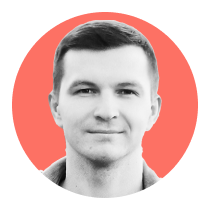 Vladimir Timoshkov
CEO of OpenMyGame
OpenMyGame has got impressive results thanks to the improvements of the Appodeal Accelerator program. Those consist of an in-depth optimization of their Ad Waterfalls, detailed work with creatives, redistribution of budgets, and well-coordinated cooperation between Appodeal & OMG.

Since the beginning of the year, Word Search Sea has shown an x3 increase in revenue and an x2.5 increase in the number of installs for all advertising networks.

Create an account and turn your mobile apps into top earning hits!