Word Maker: becoming Top #3 in the "Word Games" category
Reaching the Top #3 in the Word Games category (USA, Android) is never an easy feat.
With Appodeal's
Accelerator Program
, a brand-new mobile game such as Word Maker rocketed to the top ranks in just a few months, while highly reducing their CPI's & boosting eROAS x3 times!
This is the story of a successful mobile game in the USA, one of the most competitive markets in Google Play.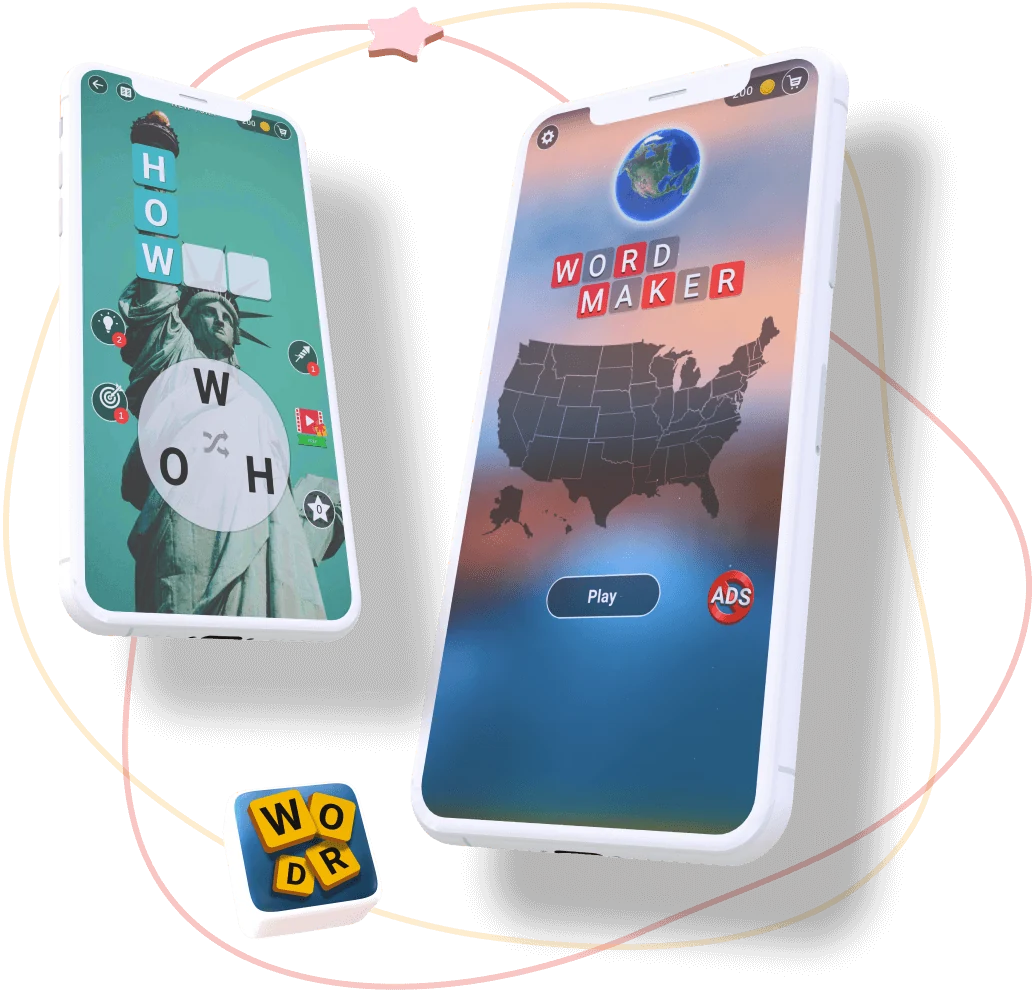 NewPubCo, the studio behind Word Maker
Vlad Gurgov
is the young entrepreneur behind NewPubCo. He was once an avid developer, driven by passion, but without experience in launching a mobile business. Thanks to his talent, and his partnership with Appodeal's
Accelerator Program
, now Vlad and his team runs several apps played by millions of users.
After the success of their first game Spades, NewPubCo joined forces again with Appodeal to boost one of their latest releases: Word Maker. They just released the game a few months ago, and now they needed to acquire more users with positive ROAS (Return Over Ad Spending).
The Threat of Scaling Inefficiencies
In June 2021, Word Maker "only" had 8k installs in the US. The app was growing from organic traction and cross-promoted installs. However, their User Acquisition campaigns had high CPI's (Cost per Install).
When calculating the eROAS D365 forecast, our experts realized that the results were too low. Their UA campaigns needed to be properly optimized before scaling their ad creatives.
NewPubCo, a mobile developing team with previous success with other games, was doing the right job, but they still had some margin for improvement.
Appodeal Accelerator Program
Our Monetization and User Acquisition experts joined forces together to find ways to reduce the CPI & increase the ROAS of Word Maker.
closed
A/B testing the Ad Monetization Strategy
We A/B tested the current Ad Monetization Strategy of Word Maker in that specific market (Android | USA). After a deep analysis, the Monetization team found out several opportunities to increase the Ad ARPU: Optimizing the refresh rate of some banners and interstitials, and also adding extra Ad Units to deliver high-quality impressions from top ad networks, we would increase the Ad ARPU (Average Revenue per User) by up to 18%.
Improving the User Acquisition campaigns
On the other side, the User Acquisition team started editing and improving the ad creatives used to attract new users. Adapting the top-performing ads to the cultural preferences of the USA highly reduced their CPIs. For instance, the team discovered that the target audience likes to be challenged and developed an ad creative that dared players to correct the words.
Adding AppGrowth to the UA stack
The Accelerator Team also used their secret weapon to boost UA campaigns: AppGrowth. We complemented the UA campaigns of Word Maker with an exclusive programmatic inventory, fueled by their own in-app & user behavior data.
All these efforts combined stepped up the quality of Word Maker UA campaigns, and boosted their eROAS D365 x3 times!
After checking all the KPIs, we realized it was time to scale up our UA campaigns.
In July, after the KPI's reached the desired threshold, Appodeal funded the NewPubCo so they could scale the growth efforts of Word Maker.
In just 2 months, Word Maker by NewPubCo (USA|Android):
Multiplied their users & installs by x20;
The eROAS D365 rocketed x3 – with positive returns;
The CPI was reduced by half;
And the game reached the Top #3 in the "Word Games" category.
Users & installs acquired
Wanna see the next success story about your app? Sign up to Appodeal and apply for Accelerator Program to grow installs and scale your apps' profit!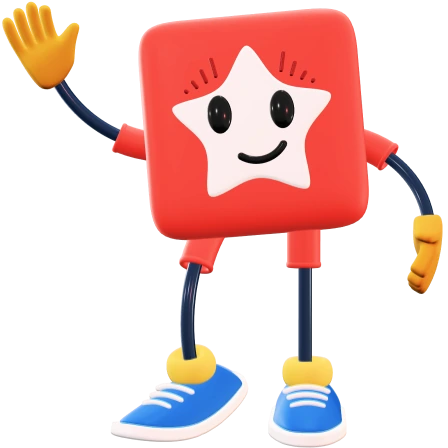 What's Next for Word Maker?
NewPubCo is one of the first publishers to become part of our Accelerator Program: a self-publishing platform that Appodeal has launched as an alternative to the traditional publishing model.
A better way for developers & small publishers to get funding for their apps & games, help you acquire new users, and grow your business.
Vlad Gurgov's team can now access a set of advanced tools and benefits, such as:
Obtaining advanced data analytics with Appodeal 2.0 BI system;
Launching A/B tests for top-spenders, loyal users & other segments;
Optimizing UA efforts and creatives with Bid Manager.
With all these resources, NewPubCo will be able to boost its game's performance & become more competitive in the markets.
Create an account and turn your mobile apps into top earning hits!