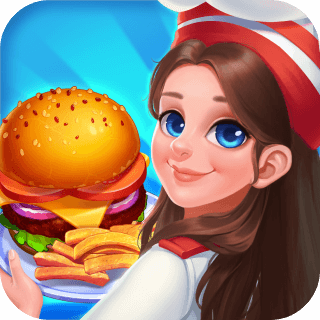 Newvoy Games is a mobile game studio based in Canada & China, and their team leaders, Yang Lu & Jun Zhu, have a strong background in developing games for women and young girls.
In March 2020, they globally launched Cooking Voyage, and it is rapidly expanding in Google Play and the AppStore. In just a few months, +1M users already installed the game and it served +50M ad impressions.
One of the most valuable goals for Newvoy Games with their new launch was to find a mediation tool that allowed them to integrate as many ad networks, to deliver high-quality rewarded video ads (among other types of ads), as well as being very clear and transparent with the data delivered.
As a brand-new studio, they also had limited resources to integrate complex tools. In their search for a monetization tool they can integrate quickly and easily with their app, they came across Appodeal.
Easy Integration with Unity
Appodeal is easy to integrate with games developed in Unity, which is the engine that they used to develop Cooking Voyage.
No High Ad Bids Left Behind
With one single SDK, Newvoy Games is able to deliver high-quality rewarded ads from Top ad networks, which avoided the struggle to integrate and maintain several APIs.
Excellent Customer Service
Developers have at their disposal a huge amount of documentation, FAQs and user guides, and also a 24/7 Live Support Team.
"Appodeal minimizes the workload for Ads Monetization and maximizes the revenue by its intelligent waterfall management. It has been particularly helpful for a start-up like ours to deliver a successful game."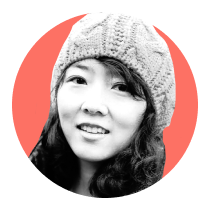 Yang Lu
Founder/CEO Newvoy Games
With just one single integration, Newvoy Games were able to manage all the ad networks they wanted to test, access all the data in one dashboard, and save lots of time.

Furthermore, the eCPM for their rewarded videos on iOS in the U.S. had an outstanding performance, reaching just after 3 months after its release, an impressive:

eCPM — Rewarded Video ADs
PRO-TIP
If your monetization strategy is too aggressive in the early stage, that will increase your churn rate, and hurt your long-term retention.
What's Next for Newvoy Games
Newvoy Games is one of the first publishers to become part of our Accelerator Program: a service Appodeal has launched to provide funding for game developers, help them acquire new users, and grow their apps.
Yang Lu's team can now access a set of advanced tools and benefits, such as:
Access advanced data insights with DataCore
Get help with their UA creatives
Launch A/B tests for VIP users
Optimize their monetization and UA mechanics
With all these resources, Newvoy Games will be able to boost their game's performance, become more competitive in the markets, and still keep their publishing rights.
Start Monetizing in 3 Simple Steps
Sign up and download one SDK