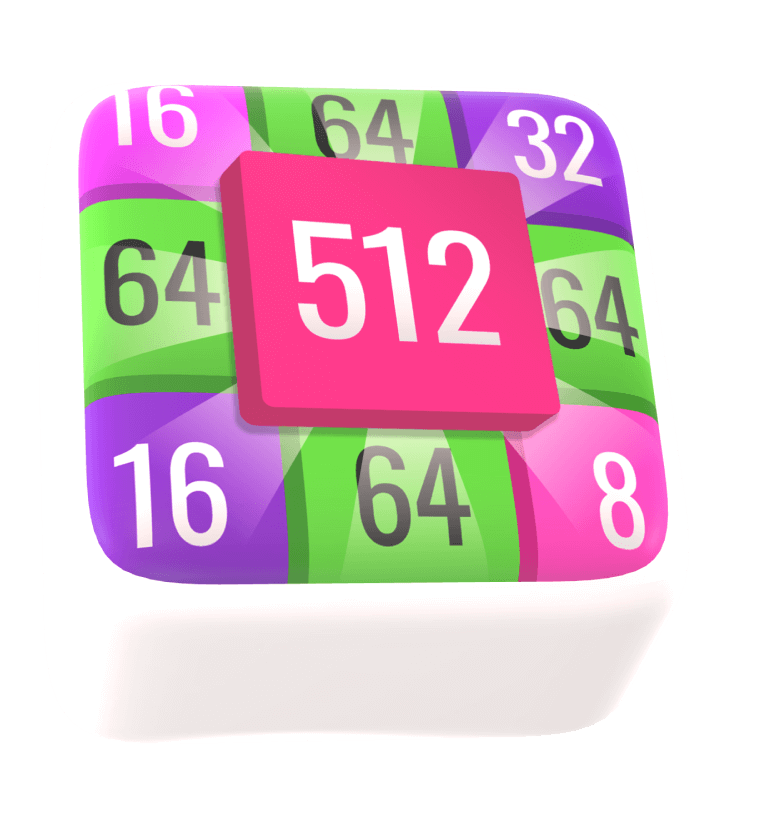 Newpubco, the studio behind Join Blocks
Join Blocks has been designed out of love for casual games by NewPubCo. The studio already had a few other successful games, such as the million-making Spades game, or Top #3 Word Maker in the word games category.
This time, the team of NewPubCo decided to create Join Blocks: a super fun, classic block puzzle game designed to keep gamers challenged and entertained.
And again, NewPubCo trusted Appodeal and joined forces with our team of experts to boost the overall growth of Join Blocks.
The Challenge:
From Niche Markets to a Global Success
After a few months of its release, by the end of 2020, Join Blocks struggled to grow consistently. While most users were in the United States, they also had some scattered installs on the CIS markets, Brasil & Turkey.
During the Christmas holidays, Join Blocks experienced a peak of installs & income, but right after that all their metrics churned. They needed a global growth strategy to maintain that trend before it was long gone.
The Appodeal Accelerator team elaborated a Growth Plan that consisted of:
Establishing new goals for the current UA Campaigns: Join Blocks UA campaigns were focused on driving installs and disregarded their quality or retention rates.
Finding top-performing Ad Creatives: Through constant iteration, our growth experts had to concentrate their efforts to find the top-performing ones, depending on each UA campaign goal.
Increasing the reach of UA Campaigns: The volume of users targeted had to expand to keep the positive eROAS (effective Return of Ad Spending).
Open new markets: Strengthen the UA campaigns in those countries & markets that were already performing well, and find new audiences with similar behavioral patterns.
Polishing & Testing the User Acquisition Strategy
The Appodeal Accelerator team stabilized the churning users from Join Blocks by the well-developed and constantly tested UA Strategy. We set up new goals for each UA campaign, tried new ad networks and sources, and generated new ad creatives.
Testing new Ad Networks & Platforms
Optimizing ads in major Ad Bidding platforms: Join Blocks already tested the waters in some well-known platforms, such as Facebook Ads, Google Ads & AppGrowth. The Appodeal team overhauled current efforts, splitting current campaigns into more focused ones, with different goals.
Testing top Ad Networks: To expand the reach of the current campaigns, we also tested the performance of top ad networks such as Unity Ads, MyTarget & AppLovin.
Setting up UA Campaign Goals
Optimizing the UA Campaigns with in-game events: For each campaign, new users had to achieve 25 "game overs" before Day 8 with Retention Rate Day 30 to-date >10%. This way, we ensured that any new paid player had experienced all the new unlocked features after several game loops and maintained a stable Retention Rate.
Google Ads Goals: For this specific platform, the ad campaigns were optimized, so the newly acquired paid users had to generate new IAP (in-app purchase) transactions.
Geo-targeted campaigns: On those markets where Join Blocks already had a strong presence, such as USA, CIS markets, Brasil & Turkey, the Accelerator team & the localization team generated specific ad campaigns to increase the conversion rate.
Generating New Ad Creatives
Localization for specific markets: As previously mentioned, some campaigns were translated into several languages and adapted to different cultures. Those markets matched with the countries where Join Blocks had a strong presence.
Producing variations on Best Creatives: For those ad creatives that had an outstanding performance, our team of Growth Experts in Appodeal decided to generate minor variations to adapt them to each campaign goal, and increase the conversion rates.
Small tweaks on an Ad Creative make the difference
The improved version of this ad creative rocketed the performance of:
CTR (Click-Through-Rate) by 75%, User Retention by 70% & CPI (Cost per Install) reduced down to 10%.
Optimizing the Ad Monetization Strategy
The Appodeal Accelerator team executed several tests and optimizations in the Ad Monetization Strategy of Join Blocks. All of them can be split into three different categories:
The interval between Interstitial & Video Ads
Our ad monetization experts tested the most optimal interval between the ad impressions in Join Blocks. The countries of Join Blocks are so disparate that players presented different behaviors. Therefore, the interval between ad impressions had to be defined separately for CIS markets, the U.S.A., and Brasil. This optimization resulted in an ARPU increase of 20% in USA, and 40% in CIS Markets.
Refresh Rate of Ad Units
To increase the fill rate and get higher eCPMs, from Appodeal, monetization managers determined the optimal time of pre-cached banners and interstitials. The ARPU, in this case, increased up to 30% in both CIS & USA markets.
Specific Ad Sources for Each Market
The disparity between markets targeted in Join Blocks generated a problematic situation in the monetization strategy. The team set up new Ad Networks & DSPs that have a solid presence in our targeted markets, and for that, the ARPU of Join Blocks increased up to 60% in general.
"Launching a new business, especially in an industry that's new to me, is quite an experiment. I can't thank the Appodeal team enough. They not only helped me with the tools and funding, but also mentored me. Without their help, launching Spades would have been impossible."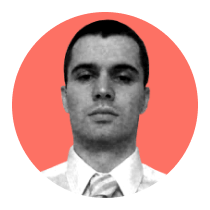 One year later:
The results of well-designed Growth Strategy
A year after constant work, dozens of new markets tested, hundreds of ad creatives released, and uncountable iterations in the whole growth strategy, we can proudly say that Join Blocks has increased:
Still, Join Blocks didn't have to wait a whole year before their metrics started to rise. The results were noticeable only a few months after we began to implement all the previously mentioned optimizations.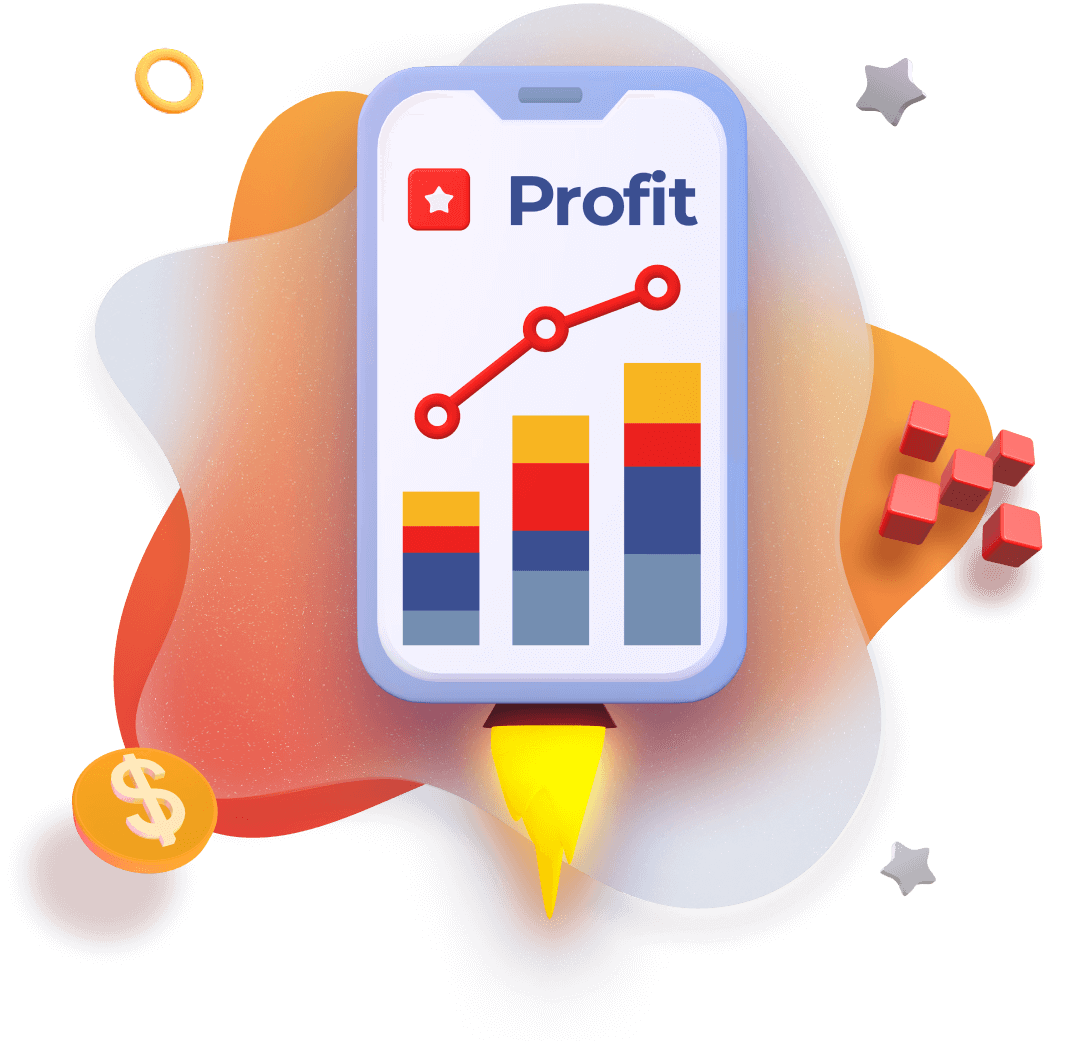 To get started with Appodeal and to scale your app's profit too, just take a few seconds to apply for our Accelerator Program by submitting your game here:
After you submit it, you will receive further instructions that will guide you through how to set up Appodeal's growth platform so you can take full advantage of it on your own — all for free.
After we review your initial application, you may also receive instructions on how to complete the process for a full review of your app and acceptance into the Accelerator Program.
Best of luck!
Create an account and turn your mobile apps into top earning hits!