With over 5 million apps available in the leading app stores, the chances of your game being discovered by a stroke of luck are sadly not very high. Knowing that, some indie game developers have turned to contests (like our Appodeal Indie Game Blast Off Contest) to get their games in front of a wider audience, as well as the movers and shakers of the mobile gaming industry.
Submitting your game for a contest is an excellent strategy as the benefits far outweigh the cost. After all, it only takes a few seconds to enter a contest.
If your game does get chosen as the winner, a finalist or even for the short-list, your game will likely catch the eye of someone who can take it to the next level.
But that's a big "if." The hardest part is making sure your game even makes it to the short-list round. After reviewing hundreds of game submissions for the Appodeal Indie Game Blast Off Contest, we've noticed some common issues that prevent games from being short-listed.
Here are some common pitfalls to avoid as you think about submitting your game.
1. Don't overwhelm new players with a bunch of complicated rules
Contest judges, like your typical players, have a short attention span, and an even shorter amount of time to try your game. If your game requires a manual that takes longer than a minute to even begin playing, then you've already lost the player.
What's better is to ease your players into your game by introducing new gameplay rules progressively.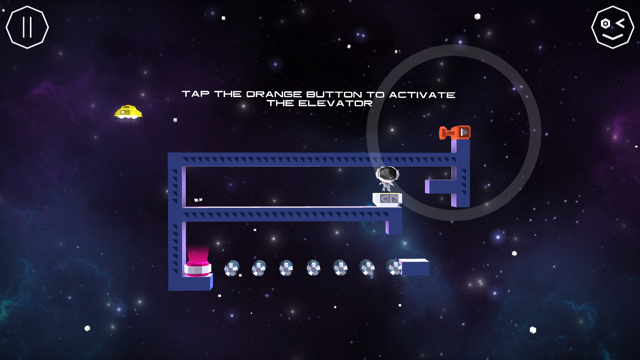 Bring Them Home (iOS, Android), a finalist of the Appodeal Indie Game Blast Off Contest, introduces just one new gameplay rule per level as players progress to ease them into the game.
2. Don't make your new players feel like losers
Imagine your players downloaded your game and just learned the rules. Now they are ready to play. Two seconds in, "Game over!" Another two second seconds, "Game over!" One more try…now three seconds in, "Game over!" Another try… nope. There are no more tries. Your players have simply given up out of frustration.
If you make your game too easy to lose, especially in the beginning, you risk making your players think that the game is too hard for them. They'd think they suck at your game and stop playing it.
Make your players feel like they are winners in your game. Balance your game's difficulty by making it challenging but not impossible to progress, especially in the beginning. If losing frequently is integral to the game, don't make the players wait long before the new round can begin.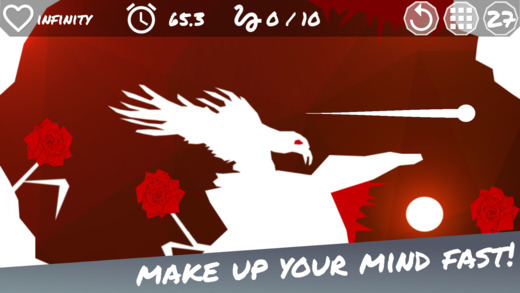 Dot Me Out! (iOS, Android), the 1st runner up of the Appodeal Indie Blast Off Contest, strikes a great balance of being challenging but not impossible to progress. Starting a new round frequently is a big part of the game design. Since new rounds start instantly though, it does not create a frustrating gaming experience but effectively adds to the engagement to the game.
3. Don't make your new players wait
Many game openings are great. They engage players in the game's world, introduce the main characters and set the tone of the game. Funny ones are even greater! If they are over 30 seconds, though, then they are not so great. Your players are excited to play. They did not expect to watch a movie.
Try to avoid long game openings, especially with text slowly fading in and out. If you must have a long opening, at least make it skippable. Otherwise, the next game is up!

Runaway Duffy (Android), a finalist of the Appodeal Indie Game Blast Off Contest, features an engaging opening to draw players into the storyline of Duffy tragically running away from home. It also happens to be skippable.
4. Don't welcome your new players... with ad after ad
As a mobile adtech company, it might seem strange for us to discourage you from showing too many ads. We do enjoy seeing Indie Developers monetize from ads, but only when it's done the right way.
Serving ads right after your players open your game is simply one of the worst ways to monetize as it harms your user retention. If your game has a small user base, boosting your user retention is key for a sustainable user acquisition strategy.
Resist the urge to serve ads, especially video interstitials, to new players. Instead, serve ads after your players have had a chance to enjoy your game first.
Another important tip is to space out the frequency of your ads. For example, if your game's round typically ends in 30 seconds, don't place a non-skippable 30 second video ad after every single round. Try placing one after every five to ten rounds and see how that improves your user retention.
5. Don't bombard your new players with in-app purchases
When was the last time you stepped into a store and a salesperson pitched you a product you didn't understand or want and you actually purchased it right on the spot? Never, right?
If you have In-App purchases in your game and they play a big part in your monetization strategy, then you should view your game as similar to a store. If you push your players too early and too strong with IAPs, they could simply quit your game.
Secondly, your IAPs have no value to new players. Players won't spend money on IAPs unless they've decided to invest in your game first.
Instead of wasting valuable time pushing IAPs to new players, do your best to get them hooked to your game first. Once you've succeeded, your players will be more likely to consider making IAPs.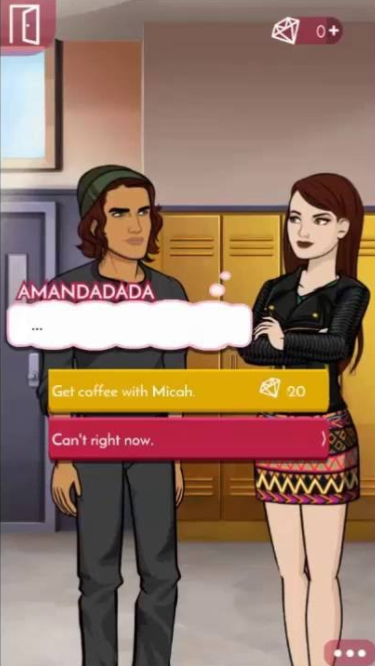 Top mobile game, Episode, effectively introduces in-app purchases after a player has been hooked into the storyline. IAPs in Episode unlock side stories that are only available once in the game, which instill players with a fear of missing out for not completing the purchase.
6. Don't submit a rip-off of another successful game
While your game doesn't have to be an out-of-this-world original, it does need to not be a complete rip-off of another hit game to be considered for the short-list.
Just think what would happen if a clone copy of a hit game wins the contest inadvertently, along with the publicity that comes with it. It would be very awkward, indeed.
Similarly, if you are hoping to replicate the success of Candy Crush, for example, by submitting a game with similar mechanics, at least try to add a different twist to the gameplay.
Aim to make your game somewhat original. Add your own twist to popular genres!
7. Don't use generic design elements
After reviewing hundreds of games, it can be difficult to distinguish one game from the next. The ones that are memorable tend to use visual designs that are original. If two of the same types of games were submitted, the one with the more creative design will likely move forward.
Free visual assets are great as you get started developing your game but unique paid art can add much more value for your game in the long-run.
Try to include visual elements that are creative and memorable. Spice up your game by limiting repetitive elements.
(Need some design resources? Check these out here.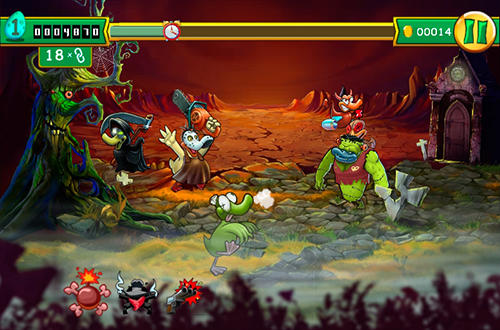 Loony Quack (Android), a finalist of the Appodeal Indie Game Blast Off Contest, with its creative character designs, such as chainsaw serial killing and grim reaper ducks, marks it as an instantly memorable shooting game.
8. Don't forget to polish your game
Presentation matters a lot. Unless your game is meant to have a retro 16-bit look, make sure your game design looks crisp and professional. Weed out all typos and spelling errors.
If design isn't the strongest point of your game, opt for a more clean and minimalistic style to make your game look as polished as possible.
A poorly polished, intricate game design is worse than a polished, simple, yet clean looking game.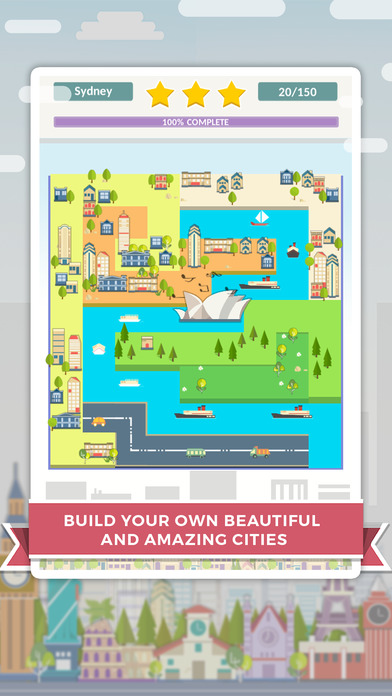 City Lines (iOS, Android), a recent finalist of the Appodeal Indie Game Blast Off Contest, stood out for its simple yet beautiful visual design, which elevated its type of puzzle game to one worthy of recognition.
9. Don't forget to add a tutorial
While not essential, having a tutorial in your game can be helpful for judges if they want to review your game again. It can be easy to forget the gameplay elements or the rules introduced in your game's onboarding, especially after reviewing hundreds of other games and learning all of their rules.
Including a tutorial is also good for improving user retention. If players stopped playing your game for a while, they may get confused by your game after they reopen your game and stop playing it once again.
Add a tutorial to remind your players the rules and goals of your game quicker.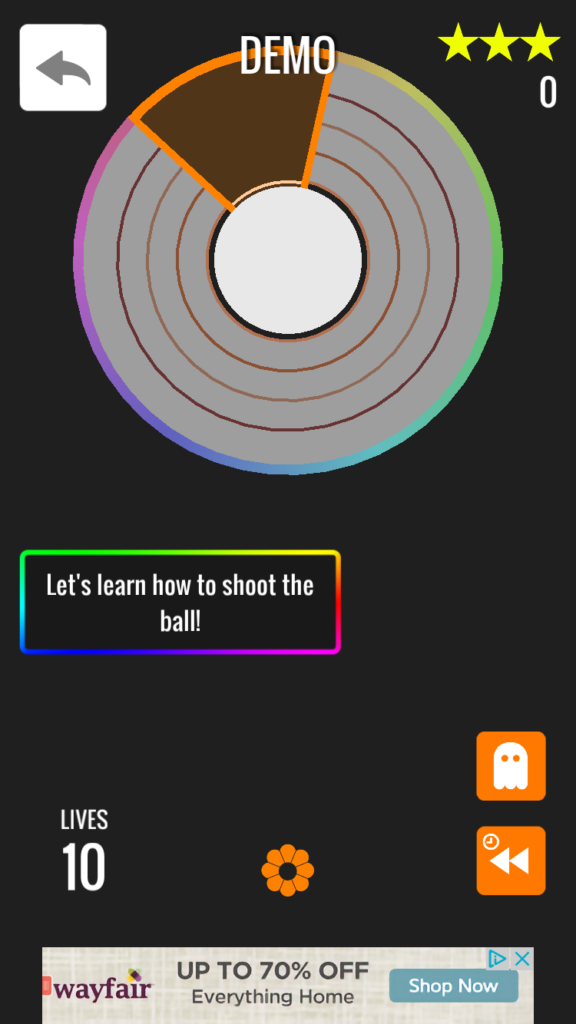 Colorfill.io (iOS, Android), the winner of the Appodeal Indie Game Blast Off Contest, includes an optional tutorial for players to learn the rules, tips and different features of the game.
10. Don't assume your players are in ideal playing conditions
If your game requires an internet or server connection in order to begin playing, your game should let the players know in advance. Ideally, it should also give players the option of playing without any internet connection. Otherwise, new players can be stuck perpetually in the loading screen.
Furthermore, requiring new players to download additional assets immediately after the game has been installed leaves a bad taste. Instead, let players play your game to get them intrigued first. Then if they want to continue playing, your game can prompt players to download additional assets, if needed.
Lastly, it is always good practice to make sure your game works across multiple key device models.
Make your game playable even if internet connection is unavailable or spotty.
11. Don't forget to include promo codes
If you have some locked content within your game you want the judges to explore or if your game is not free, be sure to include promo codes when submitting your game.
When including promo codes, be sure to explain what the codes are for and why the judges should check them out.
12. Don't submit a vague game description
Submitting a clear brief description of your game helps remind judges of your game when it is time to narrow down all the submissions to the short-list round.
Try to include some concise basic points about your game, as well as include some of the more memorable aspects of it in the game description.
Here is a good example:
"Loony Quack is a simple, cartoonish arcade game. A player must hit a variety of crazy ducks using eggs as a weapon, just tapping on the screen. The game was developed on the principle "easy to learn hard to master": very simple rules and intuitive interface, but with rapidly increasing of complexity. Each duckling in the game has an own remarkable look, unique animation and soundtrack. Also, they have names and history: http://blog.loonyquack.com/quack-crew/
Ready for that Contest?
While avoiding these 12 common pitfalls won't guarantee your game will win a contest, making sure you checked off on all of these points will decrease the likelihood of your game being rejected right off the bat.
Remember, having your game included in the short-list is already quite a feat, as it increases the likelihood of your game getting noticed by someone with clout in the mobile gaming industry.
Think your game is ready to enter a contest? Appodeal is now accepting games for the next Indie Game Blast Off Contest. The grand prize winner wins 10,000 installs through a mobile ad campaign powered by Appodeal, 1-on-1 mentorship with experts in the mobile gaming industry, a spot at the Indie Prize and free access and accommodation to Casual Connect.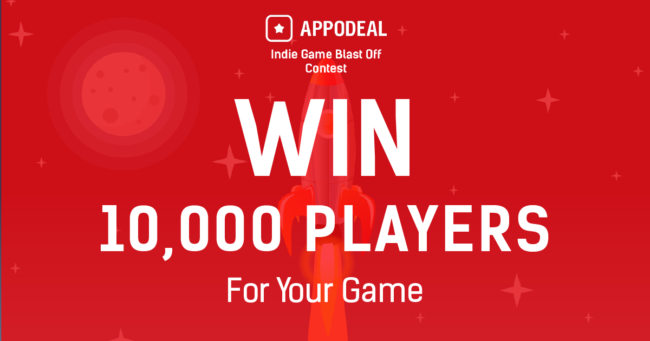 To enter and for more details, check out: contest.appodeal.com.