Today, we bring you our interview with game development company and Appodeal client, StoneFalcon.
Before we jump to the questions, tell us about the game, Town Jump, and any stats you'd like to share.
Town Jump is an arcade game with close to 500K downloads and 30+K daily users. It was featured by Apple and rose to Top 5 in the category of Family and Arcade games in close to 75 countries.
While featured, Town Jump got about 200,000 downloads with 30,000 DAU and $1500 - 2000 in revenue daily.  Our goal is to reach 1M downloads in the next 3 months.
Q: How and why did you get started with game development?
Every member of our team has always had an interest in making games. Our beginnings go back to 1998,  when we received an order for the Personal Trainer project from British IT User Ltd. It was a very interesting job. Essentially, we had to come up with a device that connects an exercise bike or a treadmill to the computer. The game then took users to the virtual world, allowing them to compete with friends online.
This experience made us realize that our true passion was making games. In the past, our team collaborated with other companies including HeroCraft. Our company was originally called FlyWheel Games.
However, in 2009, we chose the name StoneFalcon for our company and began building our own game engine.
Q: What makes Stone Falcon unique in the game and app development industry?
We have the invaluable experience of over 17 years in the gaming industry. We've tested and refined our skills in nearly every aspect of game development. We've worked on everything from games for PC and MAC to games for today's mobile platforms. This wide range of experience gives us the tools to create games players will love.
Q: How many apps have you developed? What can you tell us about them?
To date, we've made over 10 games under different brands. Some of our most significant projects were Personal Trainer, Blind Fury, 10 Days Under The Sea, a series of games 9: The Dark Side, Brain Lands: Number Jump and of course, our latest game Town Jump. All these projects have been successful and were milestones for our company.
10 Days Under The Sea, a casual game in the genre of Hidden Object, was our first big success.
Brain Lands: Number Jump was the first game developed for the iOS platform. The quality of this game led to us being featured by Apple in the category of Best New Games in 86 countries. This game allowed us to understand that even small games can be seen if the quality of the game is your main priority.
Town Jump was designed for a wider audience. Our first success in the mobile gaming market, it received good ratings from plays and Apple editors. It was also featured on the main page of the App Store in more than 100 countries.
Q: How did you come up with Town Jump idea? What recommendations would you give to game developers that just starting out?
It all boils down to this equation: believe in your project + your capabilities + great team.
We wanted to develop a big project. While we had extensive experience in game development, we realized that to bring a project of this magnitude to market required more than technical know-how after our first prototype.  It also required financial resources and other business aspects we weren't yet ready to take on.
We shifted our focus to a smaller game but one which would appeal to a wider audience. After considering several concepts and creating prototypes we decided to move forward with Town Jump.  The game certainly evolved from the original idea into the finished product. We wanted something that was simple, yet still different from other smaller games.
Our advice to game developers just starting out is to not take on projects that are too big.  Small games can be noticed if you make them high quality and enjoyable to the player.  Focus on making games that will create an emotional response in the players so they will feel the game!
Our top suggestions on how to start creating great games:
Quality (Design + performance + plot)
Pick a small project first
The game need to be obvious and understandable
Create a medium-level challenge for players
Q: What can you share with us about the tools and processes you use to develop great games?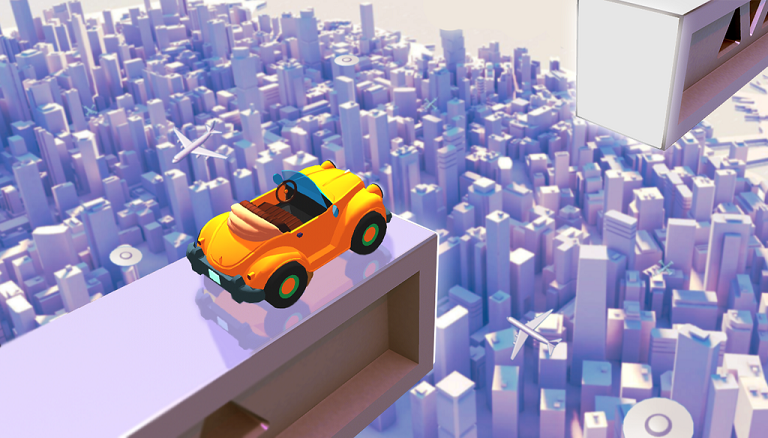 When developing games, we use our own strategies based on Agile Practice and common sense. As a process management tool and scheduler, we use Planfix. For coding, we use MS Visual Studio and XCode from Apple, for graphics we use Maya and other 3D packages.
Also, we enhanced the game engine with our own homegrown tools, such as our own level editors, effect editor, logic and etc.
We use a methodology similar to Scrum as we prefer short runs to make our build better with each run. Using a one week run and one month build check allows to always know where we are in the development stage. Finally, we polish our build until we determine it to be market-ready; however, we must also balance other elements like budget and timing to fulfill the project's scope.
Q: Your app was featured by Apple in more than 100 countries, how did you get to this point?
We created 3 versions of the game, adjusting the difficulty along the way. Before being featured, we had about 2-3K DAU. We jumped to over 30K after being featured.
Essentially, being featured on the Apple store is just a boost. If you have a good game, people will stick around; if not, you'll lose a lot of users. That's why retention is key.

We also used this plan to stay on top after being featured:
New video request by Apple, which was also distributed by Apple
Connected with bloggers for reviews
Purchased cheap traffic
Q: How should game developers promote their game?
This is what we did to promote our game and we would suggest game developers use a similar stack of tools:
Social media
Website
Video bloggers on YouTube
In-app
Touch arcade forums.
Buying traffic VK / Yandex
With video reviews from bloggers on YouTube, we've found that they generate more motivated installs and a higher user retention rate than other sources.
Featuring is a decision made by Apple. No one knows the exact formula. Don't expect to be featured.  Instead, attract people yourself. It's more effective to focus on great design, simplicity and performance (no crashes, no bugs).
Q: What are the key metrics?
Retention is critical. We measure retention on D1, D7, D14 and D30. We also look at daily active users (DAU) and monthly active users (MAU), session count and session length. Session length, in particular, is important as we use ad monetization.
To better understand how people play our game, we review game dependent analytics including high scores and completed levels. It's also useful to look at the usage of different features, such as opening a new hero on Town Jump, to analyze how players spend premium currency in the game.
Q: How are arcade games different from strategy games?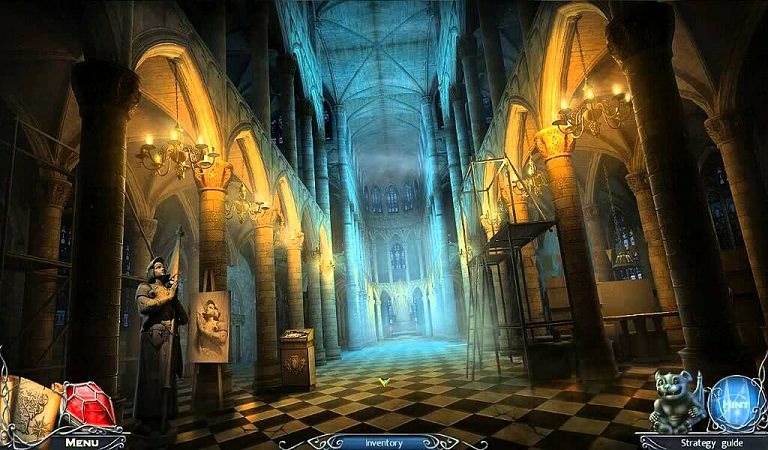 They have a different user profile. For arcade games, the goal is to stay on the user's phone. This is the sort of app they'll reach for when looking to kill time or break up the monotony in their day.
As for strategy games, the success depends on how long the user plays the game with the ultimate goal being that they play on a daily basis.
Q: What aspects of game development are the most challenging?  And the most rewarding?
Optimizing and adjusting the balance has been the most challenging aspect of game development. First, there's the balance between game design and engineering. A good game is a good game all around and has to strike the right chord between these 2 elements.
Next, there's the balance in terms of game difficulty. If a game is too simple, people find it boring. If it's too complicated, people leave. What you really want is for people to feel comfortable while continuing to learn important game skills.
Q: What piece of advice would you give newcomers in your industry?
The main advice would be to do what you love, what you get enjoyment from. Only then you will cope with all the difficulties and will not stop halfway if the process starts to seem routine and you feel like giving up on the development.
One of the aspect of game development is understanding your skills and not to take project you won't be able to finish. Start small but continue to improve. It took us 3 game versions to get featured in the App Store.
Small developers need to understand that it's very difficult to make money on small games alone. It's best to try to get featured to obtain free traffic or partner with bigger publishers. Sometimes partnerships with bigger publishers can be better than just being featured.
Q: Tell us a little about monetization.
We use in-app purchases and ads. 99% of our revenue comes from ads because we are an arcade game, not a strategy game. As we discussed, people play us when they need to kill some time. As for ads we built a very sophisticated algorithm that would prioritize our waterfall.
We had Chartboost, AdColony, Heyzap, Vungle in our waterfall but we had to check eCPM daily, manually change them and upload log file to the server where our algorithm would distribute traffic. It was not very convenient, and that's how we came across concept of programmatic ad mediation and Appodeal. We are very happy with Appodeal. We are free to focus on game development and our eCPM jumped from $6-10 to $10-15. It's been a consistently high eCPM.
Q: Where do you go to find inspiration for game design and development? How do you stay on top of the latest trends?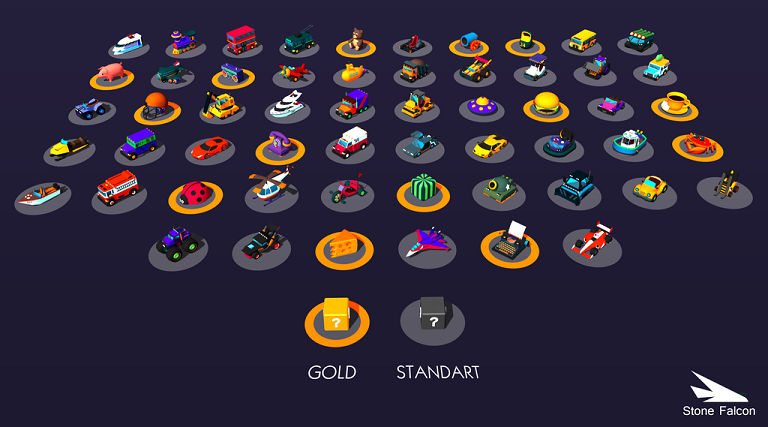 As we said earlier, we love playing games. We also love to watch movies and read books. Inspiration can be drawn from anywhere, from a good game, a movie, or a recently read book. We try to follow all the news and analyze  every successful game to understand what gets players hooked.
There's plenty in store for the team at StoneFalcon. They've set their sights on building their social media connections and enhancing relationships with game review YouTube channels and bloggers. In turn, StoneFalcon plans to strengthen their understanding of game development and use this knowledge to perfect their games.
About StoneFalcon:
StoneFalcon is made up of 4 gaming enthusiasts including 2 engineers and 2 designers. Founded in 2009, the dynamic ensemble has over 17 years of experience in game development. This team shares a passion for quality games and strives to build the best games on Earth.
They specialize in games for iOS, Android and Windows Platforms. Some of their most notable games include Town Jump, Number Jump, and 10 Days Under the Sea. Stone Falcon focuses on a core triad to develop their games: player experience, quality and enthusiasm.
About Town Jump:
The foundation of Town Jump is two-fold. It unites simplicity with intrigue, making it easy enough for a child but challenging enough to capture the interest of adults.
As an arcade game, Town Jump keeps things straightforward with moving platforms and jumping cars.  However, it's simplicity belies the game's complex algorithms, which keep the user on their toes. The player's ultimate destination is the moon, where they can meet the ever elusive aliens.