In just two years, two developers, Robin and Maarten, achieved the dreams of countless aspiring indie game developers: critically acclaimed titles, featured games in the App Store, consistent income from releases and, perhaps the most impressive, a devoted cult following.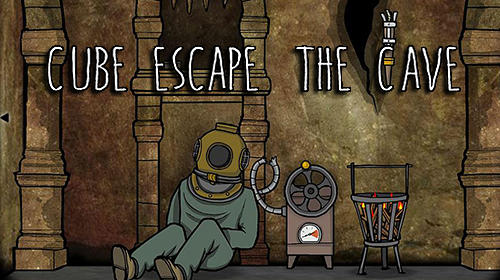 For those unfamiliar, Robin and Maarten are the developers behind the hit indie mobile game series, Rusty Lake. With their heavy devotion to crafting eerily stunning visuals to create a captivating atmosphere and storyline, the Rusty Lake series has raised the bar of the "point and click" puzzle game genre to a new level.
Almost all of their titles received solid 5 stars in the App Store with glowing reviews.

What started out as a series of shorter free titles under the Cube Escape franchise eventually paved the way to two successful premium releases under the Rusty Lake banner. To date, all their titles have a combined download total of 15 million. Quite impressive for a small indie studio of just two.
What's even more impressive is how devoted their players are to the Rusty Lake series. Each day they get 80,000 active users with each session averaging at 10-15 minutes.
Not to mention, fans take time out of their day to create fan art weekly and submit it to their Facebook page with 60,000+ fans.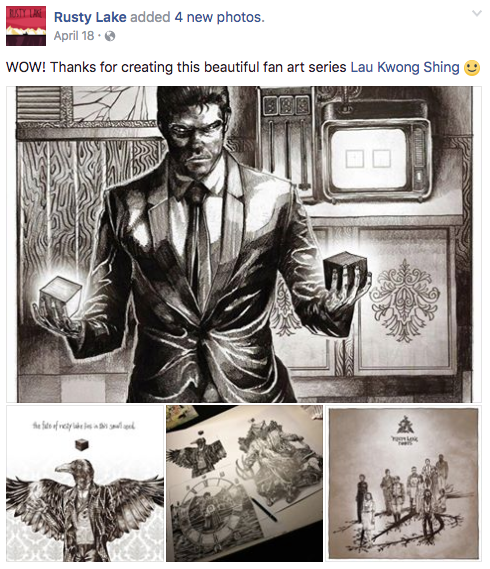 As well as cosplay…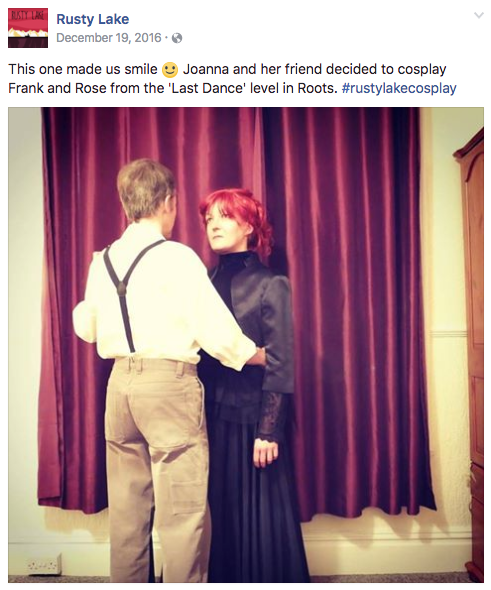 Fanmade puzzles…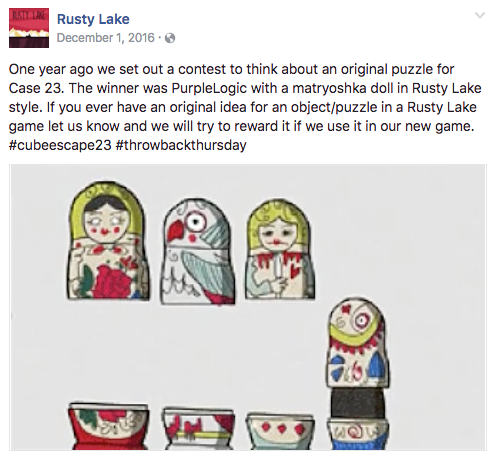 And even Christmas tree decor...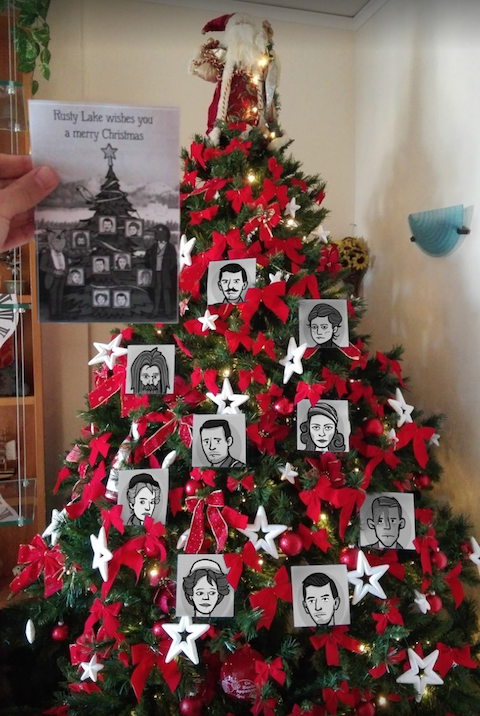 Fans even got angry for having to wait for a new release to come out…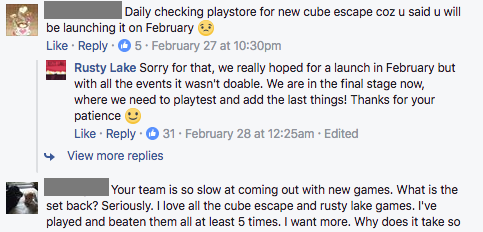 And fans were even eager to pay full pricefor a Rusty Lake game...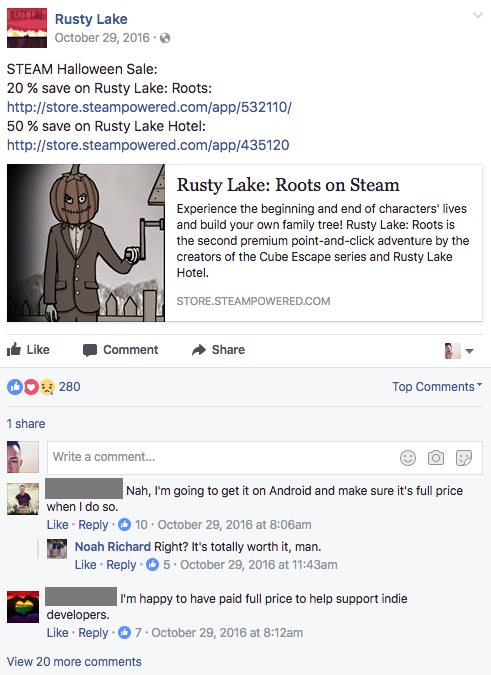 Needless to say, Rusty Lake has a devoted following. And it is only growing!
Just recently, another one of their titles, Cube Escape: The Cave, was featured by the Apple App Store in various countries, including China this time around.
So how did Robin and Maarten achieve what eludes so many indie game developers? We at Appodeal caught up with Robin to learn about their secret sauce.
**Appodeal: Congrats! Your game Cube Escape: The Cave was recently featured by the Apple App Store under "New Games We Love." How did it feel to see your hard work recognized? **
It was amazing to see our game being featured in the US, Canada, South Korea and China. We have been featured before, but not in China. It's sometimes mind blowing to see that our games are popular even there. A feature means recognition for your hard work and a lot of extra downloads, which also means a lot of newcomers to our Rusty Lake world.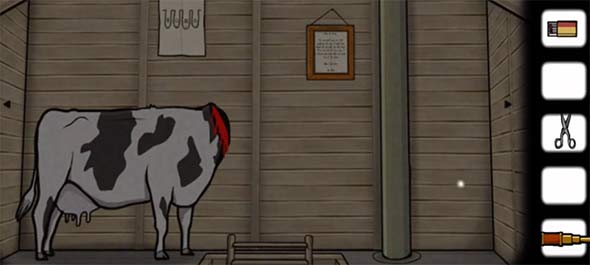 **Appodeal: Of all the hundred of thousands of games out there, how do you think your game ended up being selected to be featured? **
It's hard for a starting developer to get noticed by the app stores. It took us 1.5 years to finally get a feature for a new release. When we developed Cube Escape: Seasons, we knew we made a good (premium worthy) game but it was really hard to reach players and get attention in the app stores. So we ended up publishing it for free.
By publishing more free games in a series, we created a loyal customer base.
Eventually, after 6 free games, we dared to take the step to premium games. It was an important step for our work, since we won the attention and credibility of the app stores, and now they recognize us for publishing quality content, free or premium.
How It All Began...
**Appodeal: Tell us a bit about how you got started with your first game. How did you two decide to work together? **
Maarten and I started working a long time ago. I was creating gaming portals with small flash games and Maarten made flash games as a hobby. Via internet we met each other, and together we made small news based games like: Snowden Leak's The Game or Save Harry, which went viral all over the world.
With Rusty Lake, we took the next step in our collaboration by creating a mysterious world around which we would be able create several games. We started with a few Cube Escape games to see if people would like it. It did, so now we are working full time on Rusty Lake and probably will continue working on it during the coming years.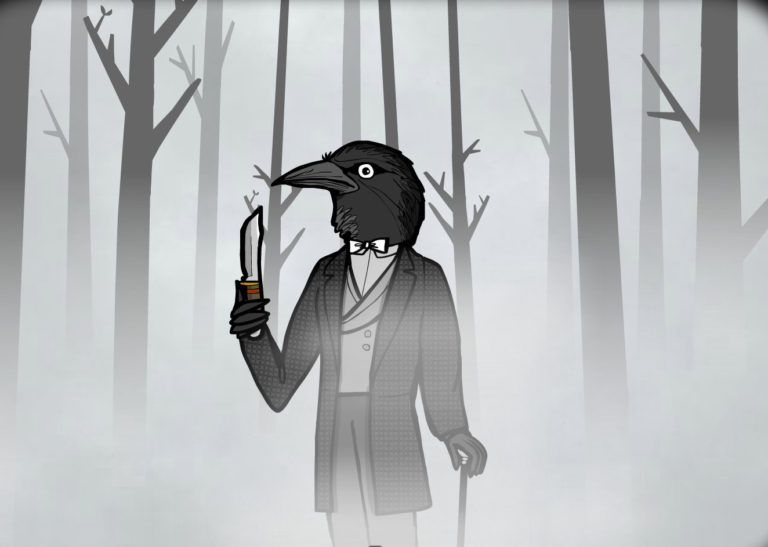 Appodeal: How long did it take? How did you get funding?
We started making games in just 2 months, but now the development process takes a lot more time, since we became more professional and we just ask more of ourselves. From idea to publishing takes between 4 and 8 months, which is still quite fast.
We're self funded. We managed to get income from different projects and work while working on Rusty Lake.
Appodeal: What were your biggest challenges?
I think the whole process of making your game(s) known to the public is the hardest part for every developer. Making a good game is one thing, but reaching a bigger audience is another thing.
We have quite a lot of experience in publishing free games on the web, so by publishing our free Cube Escape series there as well we could cross promote between platforms and attract our first user base in a market we already knew.
Another big challenge was to switch to making a premium game out of a free series; our fans were used to free games so we had to come up with something bigger to make it worth a price tag.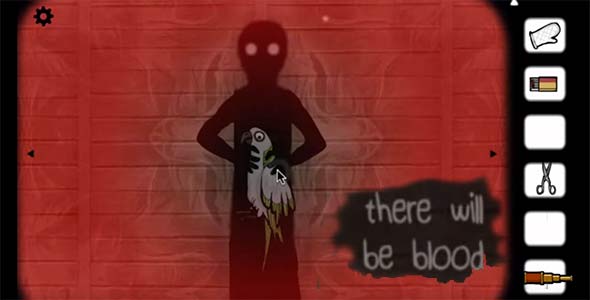 Honing In A Creative Vision
**Appodeal: Considering the competition of point and click puzzle games out there, what have you decided to do differently to make yours stand out? **
I think the art and atmosphere is what really stand out. Maarten has his own unique art style, which helps people recognize that it's a *Rusty Lake *title from the start. Also the atmosphere and weird stuff that's happening in our games is quite different from any other game you'll play.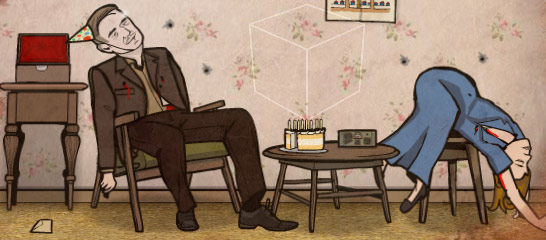 **Appodeal: How did your team come up with the inspiration for the world you've created? **
David Lynch's TV series Twin Peaks was a big inspiration for us. Its weirdness, humor and uneasiness combined with a dark atmosphere was our main inspiration source to create our own imaginative world, Rusty Lake. We also take a lot of inspiration from our daily life and books.
Appodeal: What is your team's creative process like?
We do a lot of brainstorming sessions. It starts with a small idea we both like and then we throw a lot of different ideas at each other. Then we let the best idea rest for a while and if it still like it after a few days we will go with it.
Released Into the Wild...
Appodeal: You've made the first eight Cube Escape games free on the app stores to build a solid community. Looking back, was that the right strategy? Do you think you've succeeded? How do you tell? **
Yes, it's what you mentioned in your previous question; how are you going to stand out from all the games out there. If you're an indie game developer and publish your game out of nowhere (what we did) it's really hard to reach a lot of users.
We didn't have any contact with PR/press or a possibility to get featured. Nobody knew us, so we had to make our first games for free so people could actually try them and see if they enjoyed it. Users quickly saw it was a series of games, so they would wait for a new chapter.
With every new launch we increased our popularity and let the community of people who enjoys these type of games grow.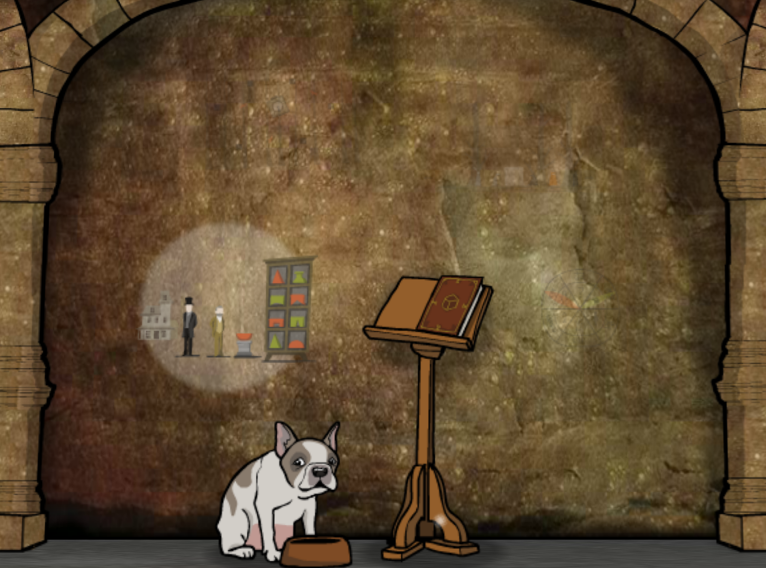 Appodeal: How important was it to monetize your free releases? When did you decide to monetize with ads?
We put interstitials in our first release. They didn't perform really well, but when we attracted more people to the series and released more games, they all together made some extra income for us.
From User Validation to Monetization
Appodeal: What ad strategies and/or platforms have you tried? What worked and what did not?
Our main monetization model is cross promoting our free games with our premium games.
Other than the interstitials, we haven't tried much before launching The Cave. Our main monetization model is cross promoting our free games with our premium games. The premium games tell bigger narratives and also take place in Rusty Lake. If they are hooked on the free series, they might want to get the bigger slices of the cake as well. 🙂
**Appodeal: Balancing ads and the UX is always a delicate act. If you serve ads too often, users complain. If you don't serve enough ads, you lose income. How did you find the right balance? **
For us it was quite hard to find the right way in monetization since we didn't want to break the user experience at all. People who download free games expect a certain amount of ads, but we didn't want players to be removed from the atmosphere of the game. So we saw an interstitial after the menu or in between levels as the only way for ads.
For The Cave,we made a completely new hint system (before it was free YouTube walkthroughs) so people could open a hint after watching a rewarded video. We didn't receive any complaint, only positive feedback and the revenue was a lot higher than expected.
People mentioned to us that they checked out more hints than they should, just to make some more income for us.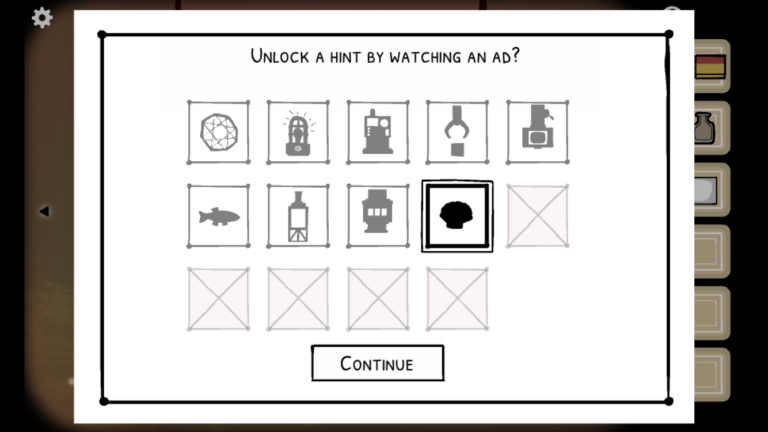 Players can obtain a hint after watching a rewarded video.
**Appodeal: At what point did you decide to monetize with Appodeal? **
Natalie of Appodeal discovered us at a booth at Casual Connect Berlin and tried to get us on board from the start. By helping and thinking with us in the design process of implementing the rewarded video ads, she made choosing Appodeal easy.
**Appodeal: What do you think of the Appodeal platform and the results so far? **
At first we needed to get used to it, but it's a clear platform. The results are doing well, especially in the beginning when we had the featuring. Also the direct contact with our account manager Denis was a great experience.
**Appodeal: Your newer releases are now offered as paid games. Between the free and the paid model, which one has been more successful for you? How do you determine that? **
We have made 2 premium titles: Rusty Lake Hotel and Rusty Lake: Roots. They have been our kickstarter campaign since a lot of users from the free versions wanted to buy the premium versions in order to make us sustainable.
It was a big gamble for us to work on a paid game for more than 6 months, not knowing if a lot of people would buy it.
Now we can say it's a model that works for us, we can keep making the free games with low ads, reach a big audience and earn our main income from the premium titles.
Appodeal: Finally, what top 3 pieces of advice would you give to other aspiring game developers?
Get your game out there and try to update it as you go.

Put effort in your community around the games; they will advertise for you.

If your game is performing well during the testing period, you can be sure there is an audience for your games. Don't give up.
Thank you Robin Ras for taking the time for our interview!
Not a follower of the Rusty Lake series yet? Check out the trailer for Rusty Lake: Roots below and download one of the games here!
Rusty Lake: Roots Official Trailer