As we wind down from Casual Connect in Seattle this week, and shared the finalists from our contest last week, we've been reflecting on our experiences and what motivates us to participate in industry events, whether in person or online. Industry events are beneficial for everyone in the mobile game industry - from indie developers, to studios, to game publishers. Conferences in particular are so valuable and in demand, that most of the major game industry publications curate a selection of events for developers to take advantage of, like PocketGamer, GamesIndustry.biz, and Appodeal's Event Calendar. A simple online search will lead you to a multitude of conversations where people share various events, such as this one or this one.
If you've never given much thought to attending conferences, here's why you should.
Publishing Deals
For indies: Showcasing a game at a conference leads to exposure to the right kind of audience. With so many people clamoring for attention in online communities, it can be hard to be heard above the din. Not only will you be among a smaller group of game developers showing off their games, you'll also be in the spotlight for any publishers actively looking for the next game to add to their portfolio.
For publishers and studios: If you're a large studio who publishes games by other developers, conferences can be a good place to find great games. Most mobile game conferences have a dedicated section for small and indie developers that you can explore. Plenty of developers showcasing in these sections are open to publishing agreements with the right conditions - it doesn't get much easier than perusing a collection of games specifically by developers looking to work with publishers.
Competitions
Many conferences include competitions for game developers, such as Indie Prize at Casual Connect or The Big Indie Pitch, which takes place at multiple conferences.
For indies: These contests are another great opportunity for indies and small studios to get in front of people, and win prizes which can include everything from cash to development tools (and even just cool gear for the crew). In addition, participating in a contest at a show means that a lot of different people will be playing and judging your game, from other developers to industry experts to game studio executives. Get your game in front of the right eyeballs and it could lead to the very thing you need to take your game to the next level - funding, mentorship, or even a team recruit.
For publishers and studios: If you're a publisher with industry experience, you should think about offering to judge the contests at these shows. It's another way of getting an in-depth look at the games and developers behind them. If you can't spare a judge for whatever reason, you could think about sponsoring the contest by offering prizes to the winners. These prizes could range from tech products to mentorship to exclusive deals with your studio or company. It's a solid way of getting your brand in front of other developers, as well as giving you some credibility, when it comes time to woo developers or recruit talent.
Panels and Talks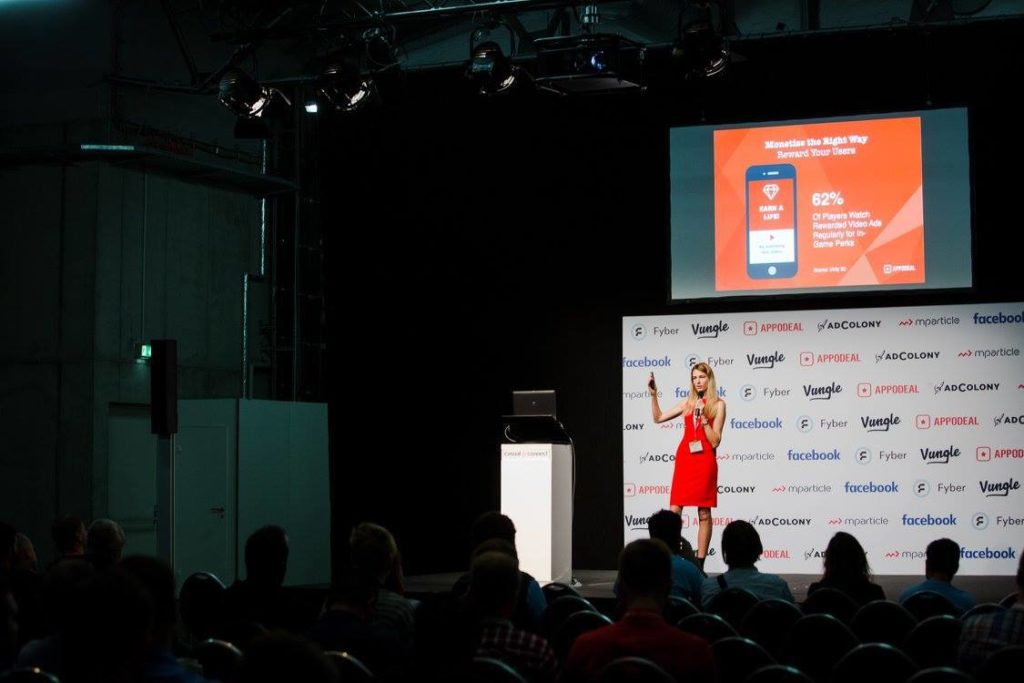 For indies: One of the core components of attending a conference is the knowledge-sharing. Most industry events are chock full of talks, panels, fireside chats, and so on, which you should absolutely be taking advantage of. It's an opportunity to learn from a variety of folks who have a wide spectrum of experience from several areas - learn about development, marketing, promotion, UA, game design, monetization, and more. Be sure to attend the talks and panels which will be illuminating in areas where you have less experience. Panelists and speakers usually stick around afterward, which is a great way to grab some facetime with someone you admire and pick their brain for a moment or two. It's rare to find these opportunities outside of these settings.
For publishers and studios: Make yourself available for panels and roundtable discussions. One of the best ways to do this is to reach out to conference organizers, who often help companies recruit speakers for panels. Like most activities for studios and publishers at these shows, it's a rock-solid way of giving your credibility a huge boost. As someone with success and experience under your belt, you have a lot to share with an audience specifically seeking that type of knowledge. Make a name for yourself, your studio, and your games, and the increased exposure will lead to more opportunities.
Parties and Other Events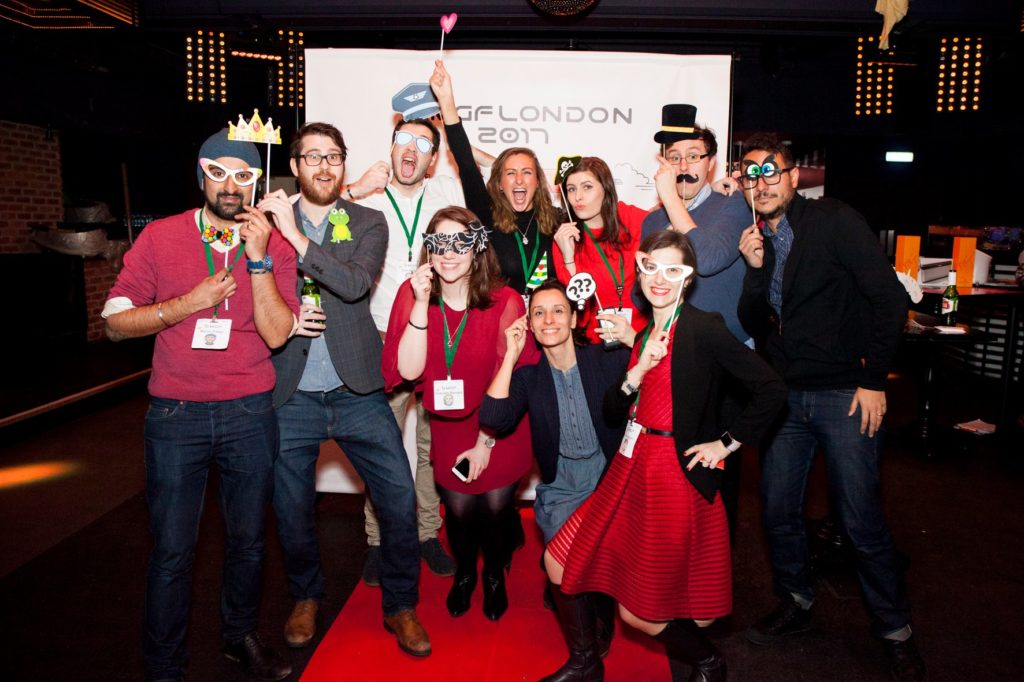 Walking around a show floor can make it tough to forge real connections, especially at some of the bigger shows. It's also a fairly formal setting, even in what can sometimes be a pretty casual industry. Check out a few of the many parties that happen in the evenings after show hours at pretty much every show to meet likeminded folks in a more relaxed environment. You get to unwind from the stress of the show - and the daily grind - and also increase the chances of making some meaningful connections. Our team has made lifelong connections from attending these parties and events, both as clients and as friends.
For indies: To get really strategic, pick the parties and events you attend based on either a) who's hosting them, or b) who's attending them. It can be a great way of talking to someone one-on-one from a big company whose services you're interested in, or of snagging a face-to-face chat with someone you admire. The majority of people in attendance know that this serves as much as a networking event as a fun one, so as long as you're respectful, don't worry too much about talking shop if it's what you need to do.
For publishers and studios: Have you thought about hosting a party, game night, or something similar? You can make it as open-ended or exclusive as you want based on your goals. Over the years, we've seen people host events based on countries of origin, programming languages, game genres, and more. You could invite developers you're interested in working with for an intimate gathering, or blast it through the conference listserve to invite everyone and get your own name out there. It will come down to what your team is looking for - whether it's talent, titles to publish, or more clients for a service you offer.
Online Events
What's the online equivalent of conferences? To be honest, there probably isn't one, not really. There are webinars, livestreams, even bootcamps and semi-live classes, as well as any number of forums and groups. What does come pretty close, though, in terms of sharing a lot of the same benefits as an industry conference, are game jams.
Game Jams
If you're not familiar, game jams are a sort of community event where developers are encouraged to work on projects in the same timeframe, often posting updates as they go along. There's a definite communal feeling which helps push devs toward their goals. Jams can be in person or fully online, and span from the course of a weekend, like Ludum Dare, or several months, like #CoronaDefoldJam. If you're hard-pressed to attend a conference due to budget constraints (we feel you, indie devs) or scheduling conflicts, participating in an online event can be a great alternative. Like conferences, game jams run the gamut from tiny to incredibly large and popular, and most end in a voting period. Some even have pretty enviable prizes.
For indies: Participating in the right game jam can lead to similar wins as attending a conference. People often follow along with game jams to find new games to play and studios to support. We've seen game jam winners begin to gain growing numbers of followers. It's akin to submitting your game to be featured on the website of the game engine you used to build your game! Getting showcase in these types of galleries increases your exposure beyond your owned social channels. There's a chance to "win" the game jam during the voting period, which can lead to prizes like gear, money, mentorship, or publishing opportunities. Not to mention the input you'll receive from fellow devs and other industry experts along the way to make your game even better than if you'd embarked on the development journey in a silo.
For publishers and studios: Host your own game jam! Encourage other developers and galvanize a community by providing some basic resources to help them create the next great game. This could be anything from hosting spotlight pages for the games to providing prizes. If you're looking for games to publish, this is a great way to do it. Partner with other studios, game engines, or service provides to publish and promote the game jam - such as #CoronaDefoldJam, which is a three way collaboration between Corona, Defold, and GamesJam.org.
Contests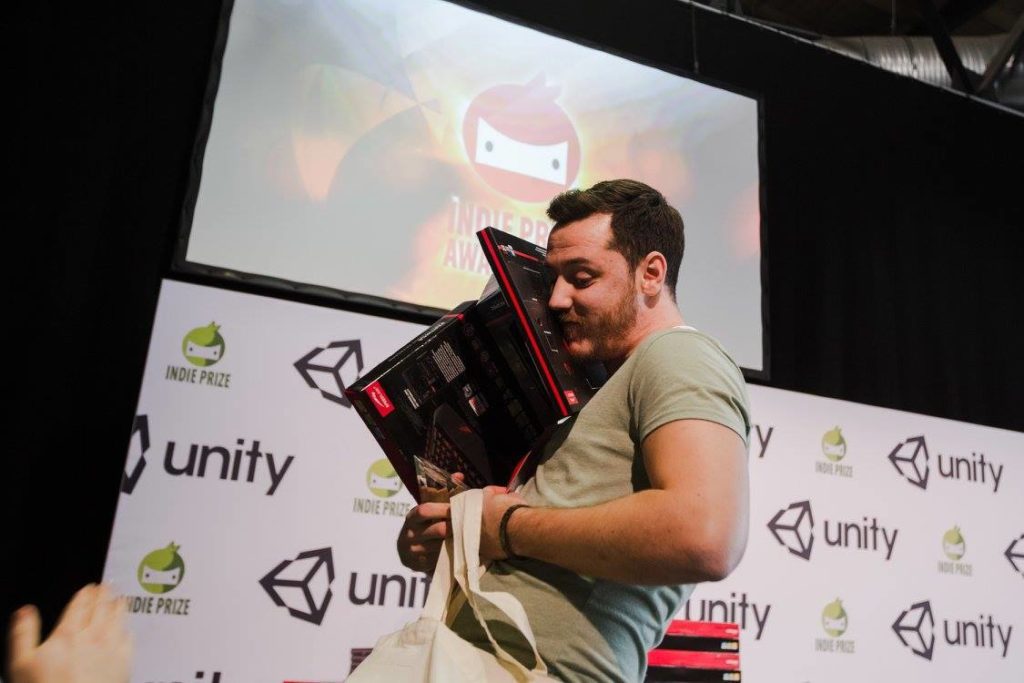 Like game jams, there are plenty of mobile game contests that take place fully online.
For indies: If you're an indie game developer or small studio, you should be submitting your game(s) to whichever contests you qualify for. The prizes range - as you can probably guess - from cash, to tech, to mentorship, to marketing and UA campaigns, to publishing opportunities. Most contests are fairly simple to enter - it's just a matter of filling out an application for an existing game, and you're done. Capitalize on this opportunity wherever you can find it.
Pro tip: Some contests can even help you make your way to other industry events. Not only do a lot of conferences offer scholarships and subsidies, but some contests offer entry to big conferences as prizes - for example, Appodeal's Indie Game Blast Off Contest gives grand prize winners free entry to and accommodation for Casual Connect and Indie Prize. Keep an eye out for any opportunity which can help catapult you to the next level!
For publishers and studios: Like the other options we've discussed, contests are another great way for studios and publishers to find the next title they want to work with. Games are flocking to you, and you have the opportunity to work directly with the amazing developers behind them!
If you haven't really thought about participating in any industry events, we hope this provides some insight into the benefits of doing so - and we'll see you at the next one!