A beautiful game with crazy jellyfish walked through different monetization stages, achieved several App Store features, and gained more than 5 million users in three years. In collaboration with news portal Unilead News, Appodeal talked to indie studio FIFTYTWO, based in Nizhniy Novgorod (Russia), about experiments with ad mediation services, user acquisition methods, and their own system of game development.
Can you tell us about your App Store features?
We released our first game Jellies in 2014. From the very beginning we looked to the US, Chinese, Russian and European markets. The game got features in the "Best New Games" category almost everywhere. Then we got "Best of June", "App of the Week" and many other features. We don't keep any secrets or have any magic wands. We just wanted to make Jellies beautiful, simple and catchy. It worked out, and both App Store editors and, more importantly, players, loved it. We got 5 million installs and 41,000 reviews with an average rating of 4.7.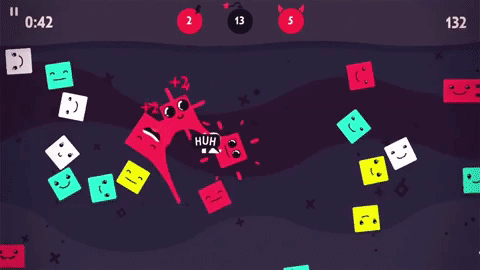 What key projects do you have now?
Currently, we're focusing on our new game, Kenshō. It'll be released this year. Users can subscribe here to learn about the release as soon as it's live. First it'll be published on the App Store, then on Google Play and other platforms.
Tell us more about your new title. How was this new world and gameplay conceived?
It took some time for the Kenshō world to be created. Initially, it was an infinite puzzle with levels. Each level had its own world — mountains, sea, forest, desert. We aspired to step away from a common "map concept" and made a room with doors leading to the variety of worlds. It was rather surrealistic and interesting. After that, we added a storyline and characters, and the game changed dramatically. We invented gameplay from scratch. We wanted the game to be played by one hand without any continued attention.
By the way, we conducted our own game development system which we utilized while working on Kenshō. You can read about it here.
Let's move to a sensitive monetization issue. How did your monetization model look like before you started working with Appodeal?
Initially, Jellies was supposed to be a premium game with in-app purchases. Then the game got featured as "The App of the Week" by the App Store and reached about 3 million downloads during that particular week. There was a great aftereffect, so developers made the decision to leave the game free-to-play once and for all.
What problems did you want to solve with the help of ads?
As Jellies was our first title, we had trouble picturing the economics of free-to-play games at the time of development. In-app purchase conversion rate turned out to be low. Players were supposed to buy bonuses and additional time, but this strategy didn't pay off. It was easy to play through the game without these bells and whistles. Our goal was to monetize the game easily and quickly, by adding ads without any changes within gameplay.
What else did you try, other than Appodeal? Any other mediation services? In-house solutions?
We tried to add real-time multiplayer with levels, experience and bonus upgrading. This approach was meant to increase users' conversion from non-payers to premium users. Thanks to multiplayer, we got more users and retention increased. Nevertheless, in-app purchases were up only 20% and stayed low overall. After that, we realized that gameplay should be changed drastically. That's how we ended up with advertising. We started with AdMob and also connected InMobi using mediation. Then we switched over to Appodeal in order to increase fillrate and eCPM due to a broad range of ad networks and optimization.
How did monetization ultimately change?
After moving from in-app purchases to ads, total revenue increased threefold.
What kind of ad placements did you implement?
Jellies is a timing game. Users should catch as many jellyfish as they can in 1-2 minutes. So we decided to stand by a classic model. First, it was full-screen ads. Players play passionately, a round ends, and a full screen ad pops up. Integration is smooth and natural, and it doesn't annoy users. There's also a payment for turning off advertising. Second, we chose rewarded videos. Users can watch an ad and get in-app coins. The video for watching is suggested within a game shop where they can also buy coin sets and bonuses.
Is there any difference between the monetization model of the new game and what you have in Jellies?
Kenshō will be a premium game without in-app purchases. We want to create an eventful and stunning puzzle with several hours long gameplay. It's an ideal option for the new game because we need an infinite lifetime and easily scaled gameplay for free-to-play model.
How about promoting Jellies? What did you do?
Our promotion partners helped us to pitch the game to Apple editors to make it to Featured, so we got the main traffic from there. Although three years have passed since we launched Jellies, we still appear on different App Store banners and attract new users. Beyond that, we had videos in popular Vine blogs — it was a decent and affordable promotional channel in 2014. We also had some articles on industry websites, for example,PocketGamer. It's a good idea for a small indie team to write articles and send them themselves, just like we did it for dev story.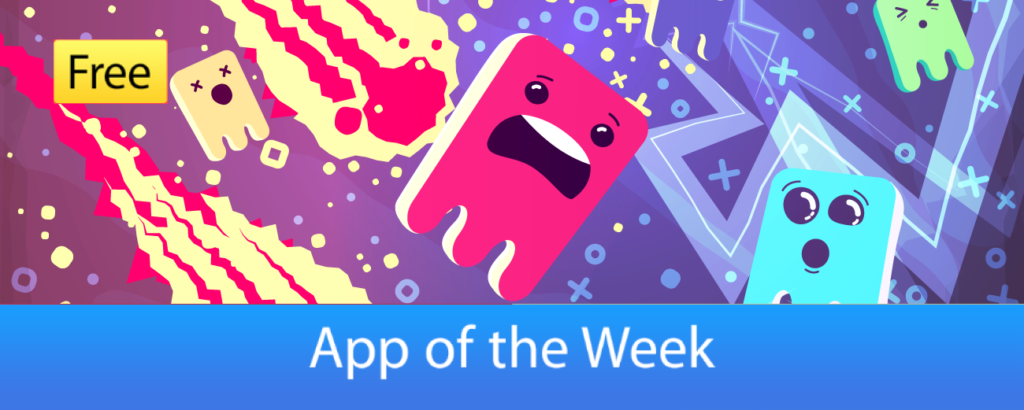 So, Featured turned out to be the primary method of getting traffic, right?
Exactly. Alongside with that we tested Apple Search Ads — the traffic isn't that impressive so far, but at the same time, the install price isn't high. There are some key aspects of Search Ads: it's important to find the right keywords and limit CPT properly. For example, the keyword "indie" brought us $0.50 CPA and 30% conversion, whereas it'd be better to avoid more common and less suitable words such as "multiplayer". The list of countries where Search Ads is available is expanding. We think it'll turn into a serious tool for user acquisition.
What games have impressed you recently? What games do you play?
We loved INSIDE game from Limbo developers — it's a powerful game which knocks you dead. Besides that, we like Monument Valley 2 — it's a great sequel. We love when someone pays attention to details and when every game moment is well thought out. It all inspires to create something gorgeous.