Most app publishers would be pleased to reap the benefits of one of the three choices mentioned above. But how about combining them all for a triple-threat and major results? Appodeal clients like Devexpert.net are able to do just that and maximize their ROI in the process thanks to programmatic ad mediation.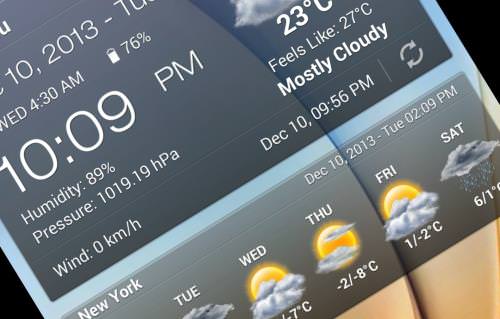 If you've ever looked for an Android weather app, you've probably come across the Weather & Clock Widget by Devexpert.net. They're the publishers behind this leading weather app, which boasts 50M+ downloads and over 15M current daily successful impressions. The most-used Android weather app worldwide ranks number 1 in 48 countries,  lands in the Top 5 in 75 countries and rounds out the Top 10 in 99 countries. It was named one of the Top 40 Apps on Android in 2015 as well.
HIGHLIGHTS:
50M+ app downloads
15M+ daily impressions
ranks #1 weather app in 48 countries and ranks in Top 10 in 99 countries
named one of the Top 40 Apps on Android in 2015
Devexpert has also published the Battery Tools & Widget, an app designed to make monitoring  your phone battery easier.
Strategies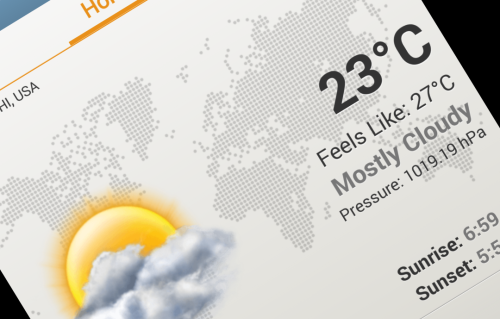 Devexpert's monetization strategy is two-fold. They prioritize user experience and retention by following a freemium model. The free version of the app features only a simple banner at the bottom of the screen. An ad-free experience is offered in the paid version delivered by a one-time payment of $2.99.
As for user acquisition strategies, Devexpert uses their store listing, occasional promotions on ad networks and featured spots on Google Play. Overall, their clean-cut user acquisition strategy works to Devexpert's benefit. Google prioritizes the Weather & Clock Widget app over newer entrants to the market, making it more cost-effective and profitable to maintain their rankings.
Challenges
Devexpert faced unique challenges as a publisher of widely-popular apps. Prior to mediation services, they struggled with the difficult and time-consuming process of managing an in-house solution to achieve the highest possible eCPM.
To a similar degree, the plethora of ad networks and providers available presented its own complications. Finding reliable partners to perform at a consistent level meant frequent testing.
Switching and testing new solutions required pushing new updates with each integration, which reduced the experience of users and went against Devexpert's goal to consistently provide a high quality and reliable service.
Solution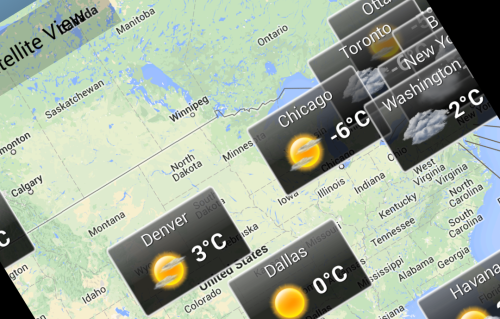 Devexpert began to look for a way to maintain top placement in the app store and the largest market share possible. It was around this time that they connected with Appodeal.
Appodeal provides an innovative service to publishers like Devexpert, which allows them to access more and higher paying ad requests. In turn, the mediation drives higher revenue and reduces a significant percentage of their workload as well as analysis.
The publishers at Devexpert had this to say about working with Appodeal:
"Every day, millions of people around the world rely on the Weather & Clock Widget for weather updates. With the kind daily volume we deal with, there is an unbelievable amount of time and effort that goes into managing the monetization component of that. Allowing Appodeal to manage that workload frees up time for us to focus on other revenue-driving aspects of the business."
Results
As they say, there's truth to be found in numbers. Let's take a look at Devexpert's lifetime numbers from working with Appodeal.
Prior to integrating with Appodeal in June 2015, Devexpert's eCPM came in at $0.67. With Appodeal programmatic ad mediation, Devexpert increased their ad revenue by 53%.
Their average eCPM grew to $1.05 as displayed below.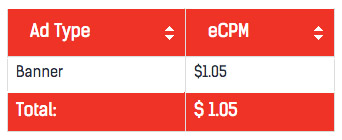 As for performance by country, Devexpert's eCPM for the United States rose to an incredible $3.15.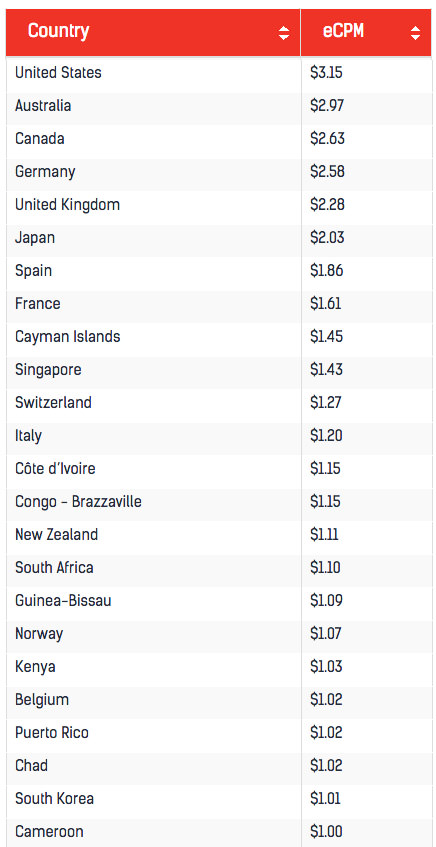 Of course, results like these speak for themselves, but Devexpert also found working with Appodeal to be an enjoyable experience, saying:
"We have enjoyed working with Appodeal. Being able to integrate the SDK quickly and work with one source of revenue made the process simpler. The team offers great support, and it was easy to optimize our strategy."
Getting results is par for the course at Appodeal. Check out our recent case study, showcasing a client who doubled his eCPM through programmatic ad mediation.