Appodeal is pleased to announce that we're launching our own ad exchange - AppodealX. The new exchange allows Appodeal to work directly with DSPs (demand-side platforms) and provide app developers with premium advertisements offered by over 100 ad demand sources, more than ever before.
More Ads, More Revenue
The ad exchange offers impressions for sale within an app, takes bids from the DSP side, and chooses the winner. AppodealX reduces the number of intermediaries between advertisers and apps by connecting directly with DSPs, which means fewer people taking a cut along the way. Thanks to this relationship, developers will increase their revenue from ads.
AppodealX will run a race for impressions alongside other Appodeal partners in a real-time auction. Simultaneously, premium advertisers will have an opportunity to buy more expensive impressions by utilizing the ad exchange platform.
More Powerful Controls
Not only have we doubled the number of ad partners, we've also introduced more flexible ad settings. In AppodealX, the display rate is monitored to avoid unpaid impressions, we're adding predictive technology for displaying ads, and allowing developers to block some ad categories to customize the ad experience in their apps. All with the goal of making the ad industry more transparent for app developers.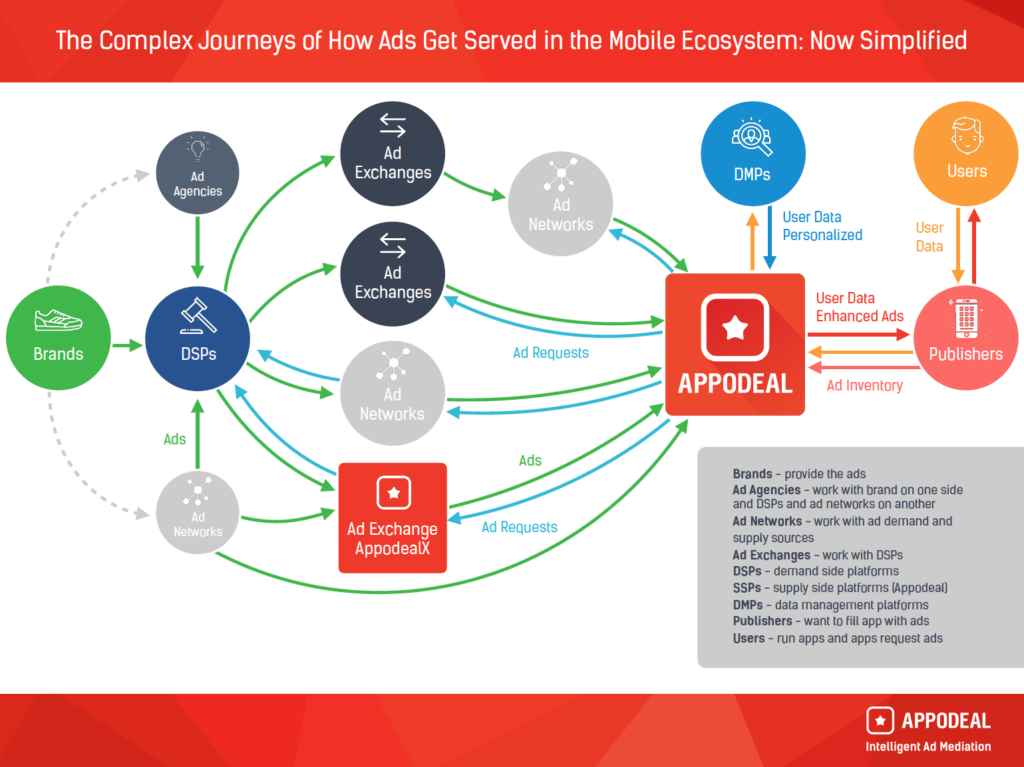 Same, Manageable SDK
With all these powerful additions, you might be wondering about the size of the Appodeal SDK. Well, fear not - the size of the SDK compiled in your app stays the same, even as the number of ad sources more than triples in size. Using Appodeal's ad exchange means incorporating new demand sources without having to update the SDK or increase its size.
AppodealX is currently in the soft launch stage and handles 1.2 billion auctions daily. Appodeal's next move will be increasing the ad volumes via niche ad networks and DSPs from emerging regions. The ad exchange is available by default to all mobile app developers using Appodeal SDK 2.0.
?Have any questions? Don't hesitate to chat with our Support team on our site, or speak directly with your manager at Appodeal.