The balance and payments are crucial matters that every developer keeps an eye on. As you may know, Appodeal works with over 60 demand sources simultaneously — and all of our partners offer different payment conditions and balance calculation. To make things easier on you, we are doing our best to gather all of those details into one stable system.
We know that even minor balance changes should be easily trackable — so, we're always fine-tuning our approach to make sure that you don't miss a thing. This quarter we're releasing our new payout system — it's even more transparent and easy-to-understand than before. This article explains how exactly the balance and payments are formed and answers the most frequently asked questions.
How is my balance formed?
Your balance refers to those funds that you currently have in your Appodeal account.
It's formed from the following two factors:
Earnings — all the income the account generates.

Payouts — the money you have either already received or the money that's currently being transferred to you (planned payouts). Payouts can be regular or immediate, we'll cover the difference in the next chapter.
Your monthly balance consists of the income generated throughout the month, plus the funds remaining from the previous month.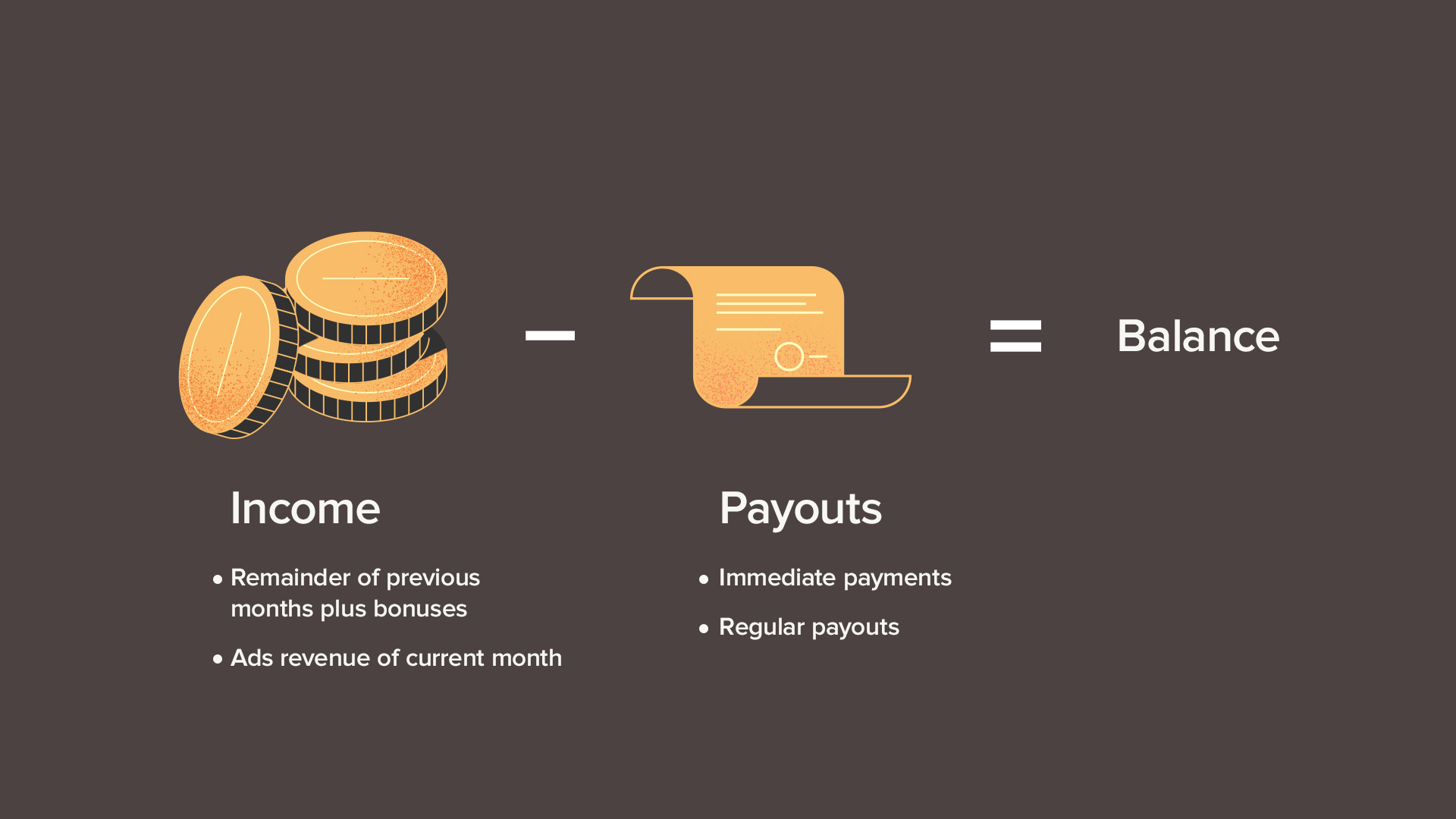 What's the difference between regular and immediate payouts?
Regular payouts — standard planned payouts that we do every month by default. Appodeal does not charge any fees for these.
If we're working on a Net30 basis, then your revenue is calculated at the last second of the last day of the month. All the payments that haven't been processed by that moment become the remaining funds from the previous months. Our reports state the regular payout of that particular month, the actual money you've earned, and do not include the funds that have been or will be paid throughout other months.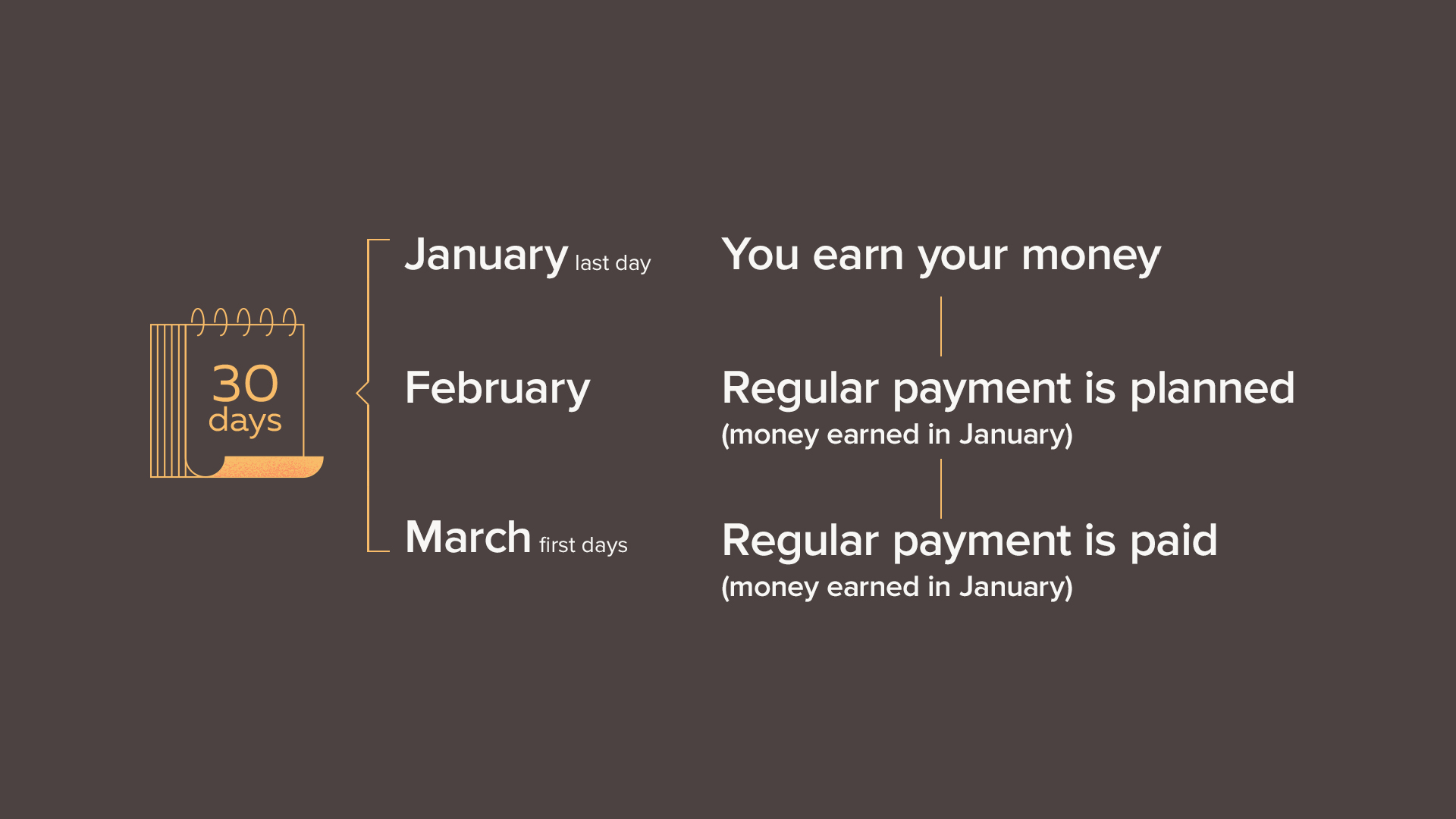 Immediate payouts — the payouts we do at your request, at any time. Appodeal charges a 4% fee for that. This fee helps to guarantee the ongoing cooperation of our financial partners who make such immediate payouts possible. If you are requesting a payout before the end of the month, technically, your money is not even deposited in your account yet, since ad networks comply with a Net30, Net60 or Net90 payment scheme.
However, thanks to our immediate payout option, Appodeal is able to show these funds in your balance, and pay them out to you at your convenience. Our partners supply us with this reserved sum, and we pay them back as soon as we verify the incoming payment.
Payment verification — a routine check that doesn't usually take more than five days, and sometimes can be done in mere seconds! The verification proves that the current payment is not a result of fraud or a mistake — but a legitimate sum that corresponds with the payout history.
Immediate payouts can be requested manually, or you can simply set a threshold — e.g. when the balance reaches $500.
What's the remainder of previous months?
The remainder of previous months is the money that arrived too late and never got a chance to be included into the finalized income of a given month. This money will be paid out in the near future.
Ad networks provide the corrected — but not finalized — income. For instance, as of February 28th an ad network income accounts for $100. Just the next day, on March 1st, this sum can change by a few dollars as an ad network makes adjustments. Moreover, some ad networks can be 1-2 days late with supplying information about payments.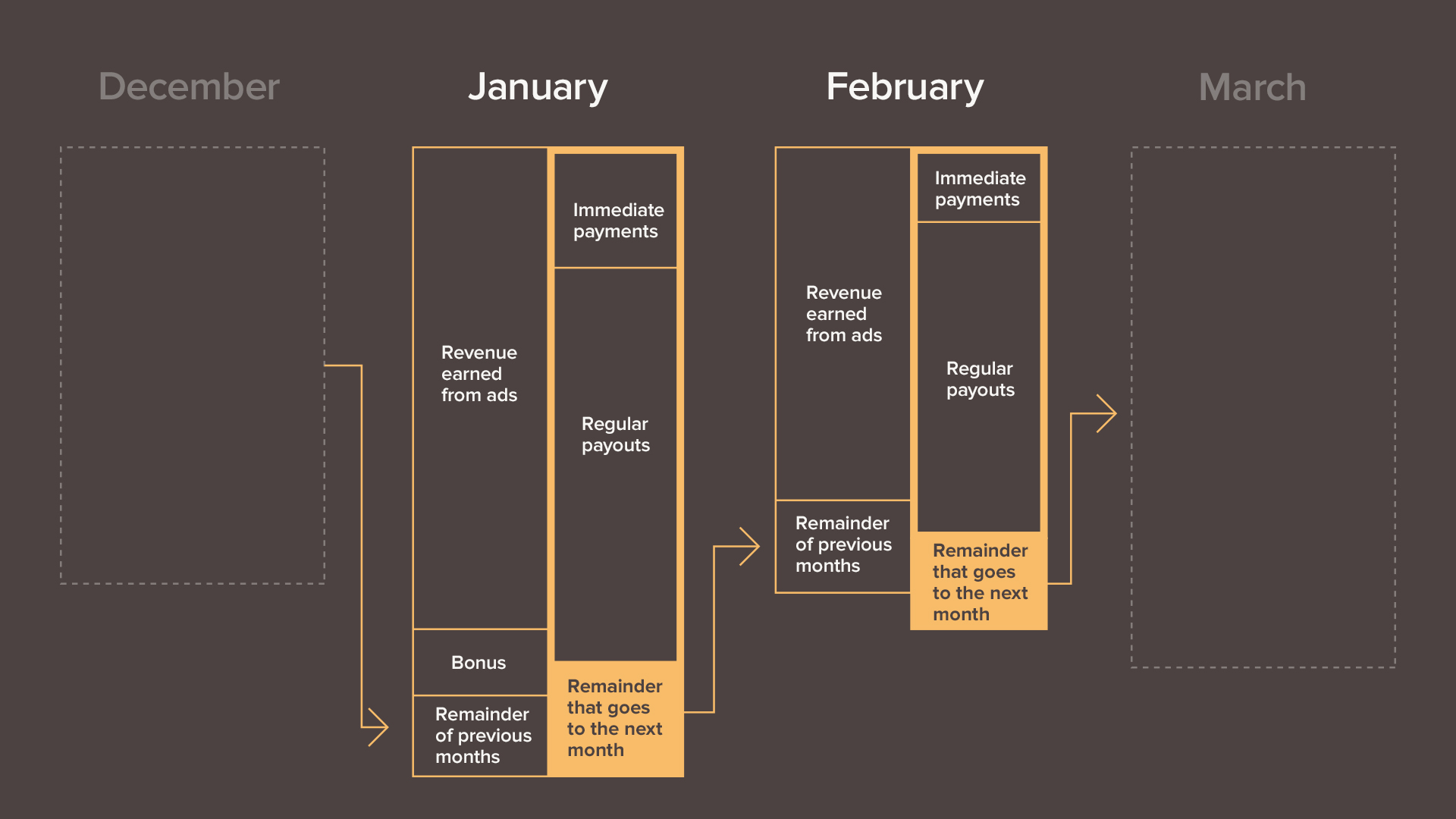 When we are planning regular payouts for the beginning of every month, we are operating on the information we have at that particular moment. But this information is not final. It's very likely that the networks need a little bit more time to finish processing the income. The loading of a full, detailed report can take up to five days (and even more in very rare cases). We do not provide estimated dates because different ad networks supply us with the final reports at different times. To calculate the most correct version of monthly revenue — so it's stable and we won't need to change it throughout the month — we use the actual information we have at the end of the month.
After the full revenue report comes in, we calculate the remainder of the previous months (the difference between the money you were paid and the finalized sum). This remainder can be positive (if the income is more that we paid you) and negative (if the final revenue is actually less). The planned regular payout, though, will be made at the end of the month.
How does it look in Appodeal interface?
We've updated the payout interface and added full and short reports. Now you can follow each transaction for any calendar month and load detailed incoming and outgoing logs — or use a simple, concise version of the balance.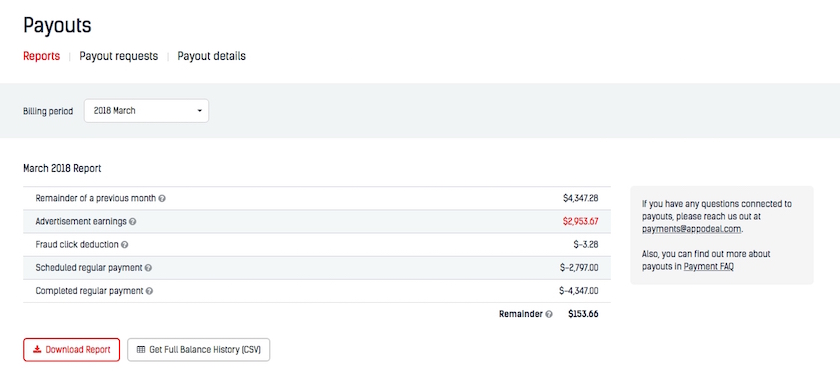 We hope that this new payout system will make your budget planning a breeze. Please, share your thoughts with us, or if you have any questions — ask away at [email protected].