Do I make it free with ads?
Or better yet, do I put a price on it?
And what happens if no one downloads it?
These questions and other similar queries run through the mind of a developer when creating their first app. That's where Appodeal comes in, one of those essential services to help all developers monetize their creations.
It's the ideal solution to monetize any application through advertising. It's truly easy to implement, and it works with the majority of the important frameworks used nowadays and allows you to choose between different types of advertising to display in the app.
Using Appodeal is truly simple. When an integrated app requests access, the servers of Appodeal process the request and compare the different advertising networks in real time to determine which functions best.
To show how Appodeal really works, we are pleased to share with you an interview between the publication, Andro4all.com and Pandereta Estudio. This entertaining chat made it clear to all that when creating an application, there are certain aspects better left to professionals.
Let's Talk about Appodeal
How does Appodeal work?
If you've used advertising in your games or apps, then you know what advertising mediation is. There are many services that allow for the mediation of ads that are basically an auction between different ad networks. Your app requests an ad, and the mediation network gives you the most profitable ad at that moment. Appodeal performs a sort of mediation as well, but it's optimized as it finds ads more profitable than any other form of mediation that we have tried.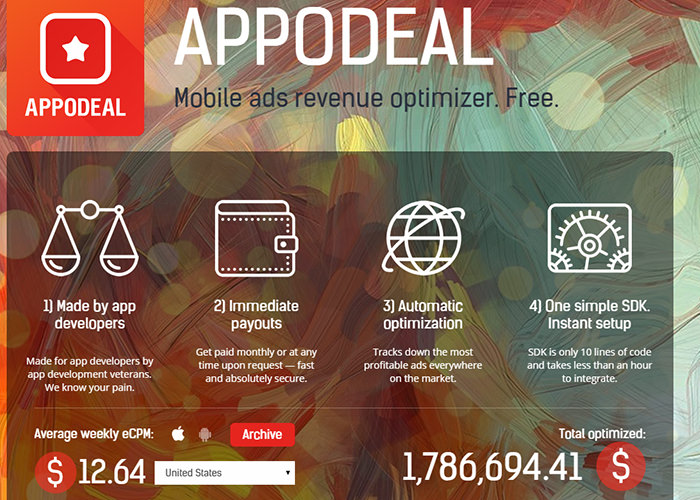 Have you encountered any difficulties while using it?
None. It's pretty simple. You register on their website and sign up your games or applications and integrate them in your SDK. For the network AdMob, it's necessary to create a responsive ad unit, but Appodeal has an extension for Google Chrome that does it all automatically. So, in a couple of hours, you have everything prepared.
Have any users complained since you began using Appodeal?
None. The users haven't noticed anything.
Is using Appodeal profitable in the short-term?
Yes. In our case, from the very beginning, we have noticed that our revenue was higher than with the advertising networks we were using.
Why Appodeal?
Did you use any services before Appodeal? What differences did you observe?
Well, we've used a lot. What we like best is that with one account we work with many ad networks without having to sign up with and receive payment from them all. Furthermore, you can request payment whenever you want, which is great. Also, there are all the different types of ads they offer. When we started to use it, they had the typical banners, interstitials and video. Now they offer other formats like rewarded videos and native ads.
Do you believe there is a  big difference in revenue when using Appodeal or other similar services?
Of course. Its mediation between ad networks is very good. I don't know how they do it, but other mediation services are not able to get the eCPM that Appodeal gets us.
Appodeal Makes Life Easier for Developers
How has your application improved by using Appodeal?
Actually, I don't believe that it has improved anything about our games. What it has improved is our revenue.
Do you believe you could achieve the same success without using Appodeal?
Possibly, but at the price of investing a lot of time and resources. With Appodeal, we have managed to increase our revenue by integrating their SDK in very little time.
Why should someone choose Appodeal's service instead of creating a pay-to-play app?
Nowadays, few businesses make pay-to-play games or apps that are profitable, at least in the Spanish market where we have the most users. The majority of people look for free apps and games even if they have ads. In our case, we have always made free games with ads.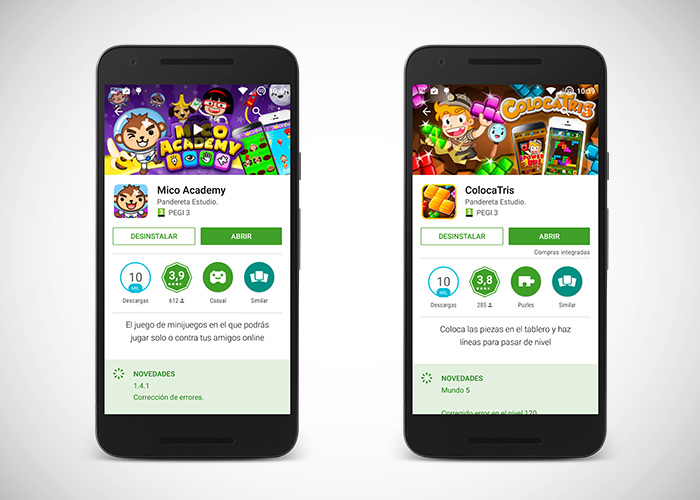 What would you say to another developer to encourage him to use Appodeal?
To give it a try without fear. In a short while, you'll have your app or game integrated and will see an increase in your revenue. We started using it a few months ago and are very pleased. And regarding payment, which can sometimes be the scariest part, we haven't had any problems.
---
This piece has been translated. It was first published by Carlos Rubio Mazas as La monetización de aplicaciones, ¿cómo funciona? on Andro4all.com. They took the time to interview the successful mobile game development company and Appodeal client, Pandereta Estudio.