Statistics show rapid increase in the share of ad-driven revenue for all genres of gaming apps, as developers shift from having one revenue source to creating monetization mix.
A brand new Appsflyer report "State of Gaming App Marketing" shows the shift in the percentage of revenue generated by in-app advertizing (IAA).
Following the rise of hyper casual games and the slide in the number of paying users for casual, midcore and hardcore games, IAA becomes a much needed alternative and a source of additional income for any game.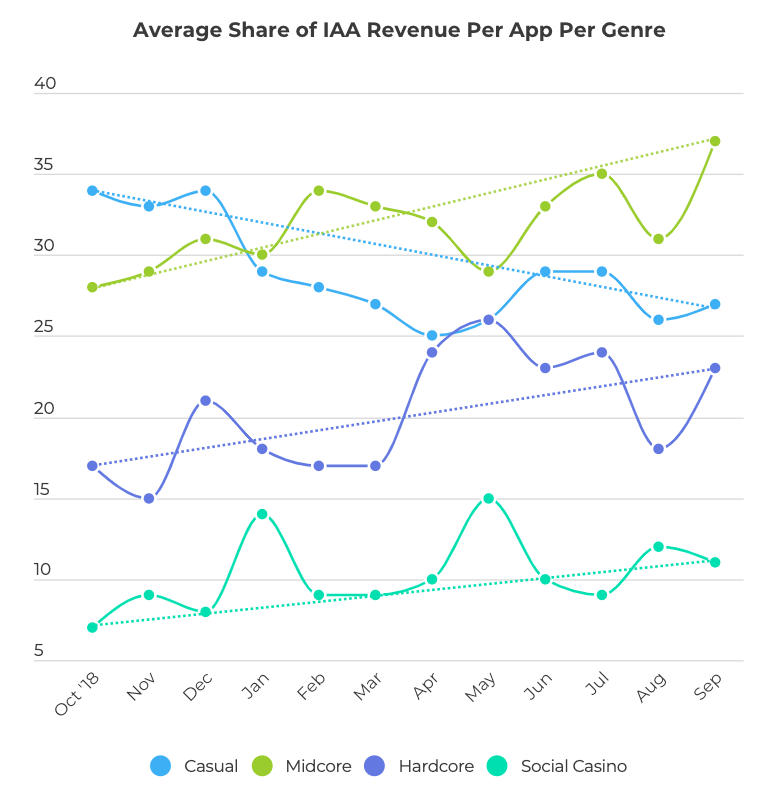 The downward trend in casual games shouldn't alarm you. It's a result of increase in revenue generated by IAP, not the decrease of IAA revenue. In fact, in absolute terms total IAA revenue has increased.
As other brands explore various revenue sources, you might also want to look into increasing your ad revenue share. Get access to all ad monetization inventory with Appodeal in a matter of minutes. Or find out more about choosing the right ad monetization.